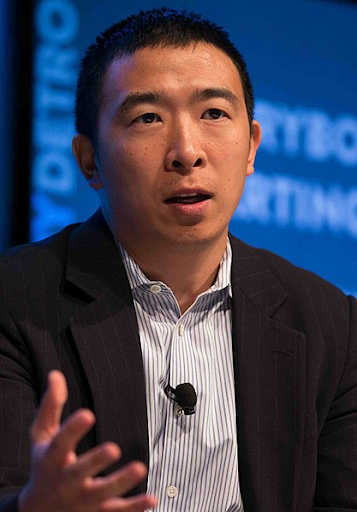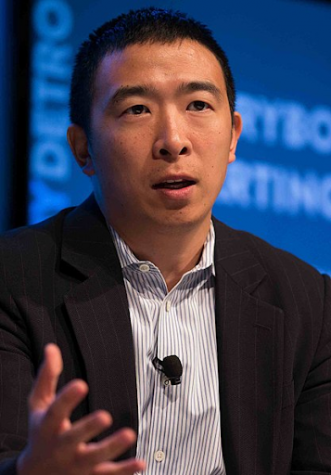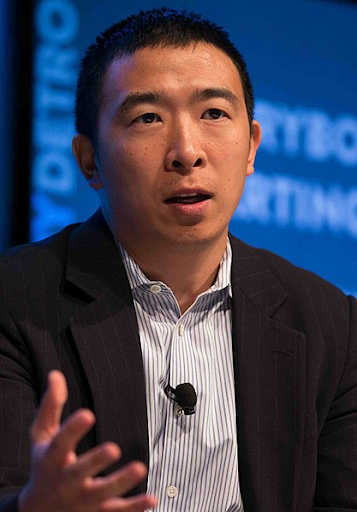 Age: 44 
Last office: None
Owns Venture for America, a nonprofit built to provide an opportunity to underclass citizens
Education: Believes in promoting vocational education to the youth in order to increase the education of our citizens. He also believes in increasing teacher pay in order to have a higher quality education system.
Gun Laws; He believes in licensing and education requirements which he calls "common-sense gun safety measures."
Immigration: He believes in providing a pathway to citizenship for undocumented immigrants, as well as working with Mexico to increase border security.
Environment: He believes in terminating the lobbying of oil companies, holding back our move towards environmental sustainability. Yang also plans to have an entirely green economy by 2049.
Cost of College: Hold educational institutions accountable for the overwhelming cost of college. He also believes to work to relieve student debt.