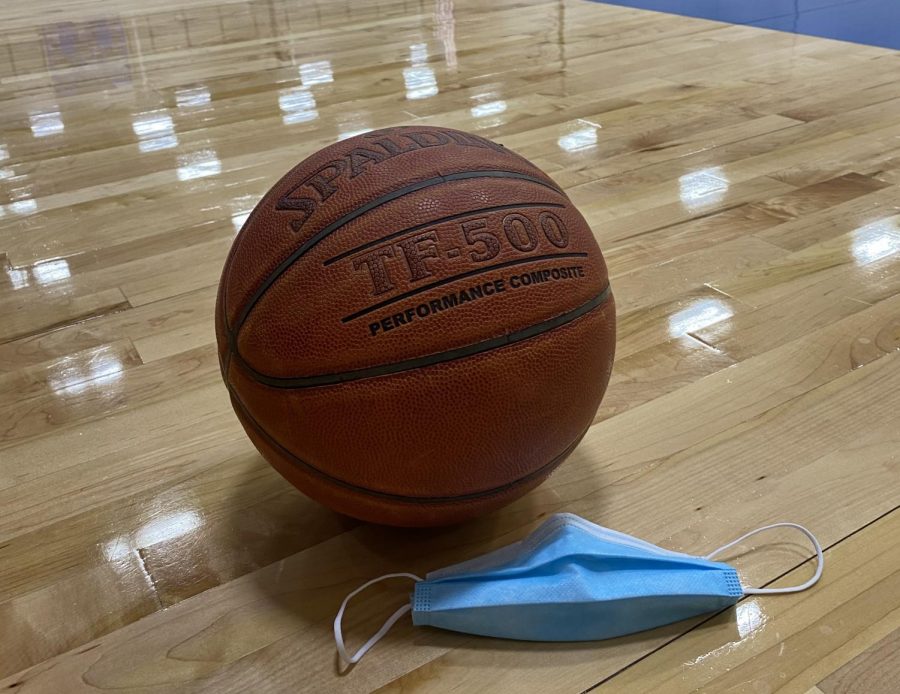 On Oct. 28 Johnson County Health Department released a tweet stating that they recommend winter sports should not be played if COVID-19 protocols cannot be in place after cases have been spiking. 
"Indoor winter sports represent the next challenge in this school year," JCDHE Director, Dr. Sanmi Areola said. "The risk of transmission of the virus is significantly higher indoors."
Basketball is a contact sport that can lead to an increased spread of the virus. Football, another contact sport, had multiple teams quarantined in Johnson County after COVID broke out.
"It is significantly more difficult to implement risk mitigation measures, such as masking and distancing, in these activities," Areola said.
Athletes staying remote from school in order to play was one solution that was discussed before the fall season. This could be a solution for the winter season. 
"If we were remote like we started the fall, I think we'd have a better chance of having a full season, " assistant varsity girls basketball coach Mardy Ortman said. "It seems like the spread isn't necessarily in schools as much as it is out in our community." 
Olathe West basketball plans to begin their season in December along with swim, wrestling, and bowling. The district will be keeping a close eye on the COVID cases and plan accordingly as the season progresses.
"I just want to get started and do the best that we can and see what happens," Ortman said. "It's really on the players and the students to try to stay safe and wear their masks."