The Morning Of
January 20, 2021
The morning of Inauguration began with current president Trump leaving the White House and boarding a plane to Florida around 8 a.m., CST. He had notably decided to not attend the inauguration, making him only the fourth president in American history to break a tradition that has been set since the first inauguration. 
Meanwhile, the Vice President Elect Kamala Harris and President Elect Joe Biden attended church and small crowds began to gather at the Capitol. Notably, Barack Obama reportedly congratulated Biden, saying, "This is your time."
Before boarding, Trump wished Americans well, said "have a good life," and continued to claim voter fraud in his lost election.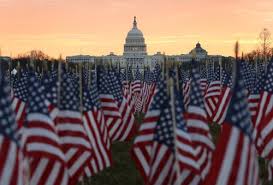 Politicians and past holders of office arrived at the Capitol as well, such as past presidents Barack Obama and Bill Clinton along with many Supreme Court Justices. Some wore body armor under their suits, and all wore masks. Not long later, at about 9:30 a.m. CST, Biden and Harris also arrived at the Capitol.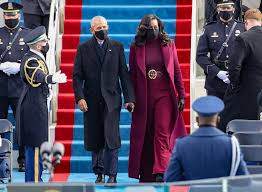 Senate leadership began to enter the inauguration stage, taking their seats as a crowd was already forming to watch the proceedings. Vice President Mike Pence also attended. Not long later, six out of nine members of the Supreme Court arrived as well as the family of the elected. 
Around 10:10 a.m. CST, Harris was escorted to the stage; markedly, by Eugene Goodman, a police officer that had protected senators from intruders in the Capitol riot. Speaker of House Nancy Pelosi entered after, followed by Joe Biden.