Hannah Snakenberg and Jack Miller

October 1, 2017

Filed under News
Olathe West hosted its first homecoming dance on Sept. 30. Over 600 students from varying grades and schools attended. Students and staff enjoyed their time at the dance and worked to start a tradition at West.  "I thought it was really fun and energetic--and a lot of school spirit" said head librarian Mrs. Massey. She expressed how she was p...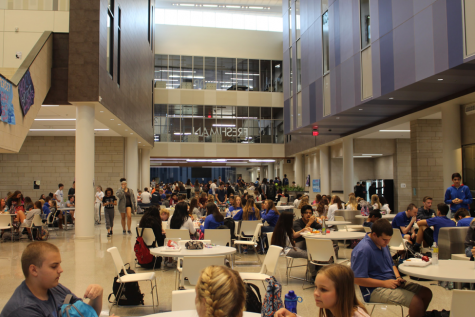 Hannah Snakenberg and Jack Miller

September 29, 2017

Filed under News
Olathe West adopted the new district-wide lunch system at the beginning of the school year. This lunch system allows students to socialize and study while eating, but Olathe West has already had to make some adjustments to the way it runs.  The new schedule allows for a 50-minute break in the middle of the day to eat lunch, socialize, do homework, and meet with teachers. Olathe West calls this time Power 50.   "[Power 50] Is meant to take away the pressures of student-athletes, people that are involved in activit...