Kicking Off the Football Season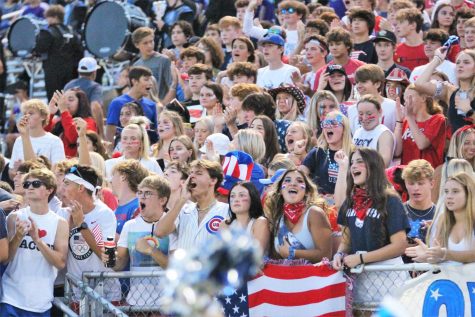 On Thursday, Sept. 9, the football team won the first home game against Shawnee Mission Northwest 39-34 at CBAC. After a 21-28 loss against Olathe Northwest in the first away game of the season, the team bounced back for their first win at home. 
"[The season] is going well, obviously a little bit of a disappointment the first week," Coach Tyler Rodden said. "There's a lot of emotion in that game and we had some very very high expectations and, in the long run, it's good to be reminded of the work it takes to be good and to be successful and to live up to your own expectations. We learned a lot from that game. You learn a lot from losses and it felt good moving forward to a win in week two." 
 After losing the first game of the season, the team continued to practice to come back and win the first home game. 
"The first quarter and half of the game, obviously things didn't go great," Rodden said. "I think we had a lot of confidence going into week one and that confidence gets shattered when you get brought back into reality. And so, I think it was a pretty big deal for us to keep preaching to the guys that their hard work was still there. Their talent was still there. Just regaining that confidence, and we did, albeit in the second quarter, but we did."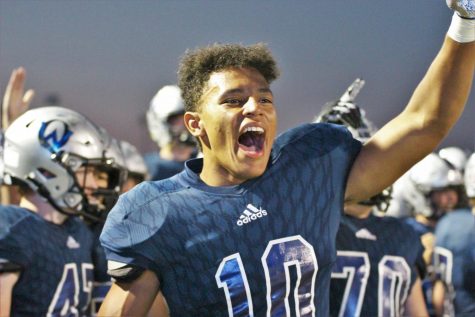 That's not the only thing keeping spirits high on the team. After almost two years of no students allowed in the stadium, the student section is back and ready to cheer on their team. 
"I really think the atmosphere in the stadium is a big part of the motivation," (11) quarterback Mason McGavran said. "I think it has a major impact on the games. It makes it really fun and it just motivates [us] to play better." 
Many students dress out for football games in the theme of the week to show their support for their school and their team. Just going to games can also show off some school spirit. 
"I love school spirit," (12) Mitch Warren said. "We missed out on the last two years of sporting events so I want to get back out there and make the most of every moment."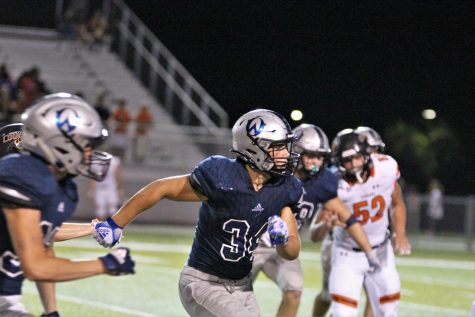 Many team members, coaches, and fans have high hopes for the team this year. 
"I see [us] winning a lot of games," McGavran said. I think we'll have a pretty good record at the end of the year. Hopefully, we go deep into the playoffs so [I] expect some big things."