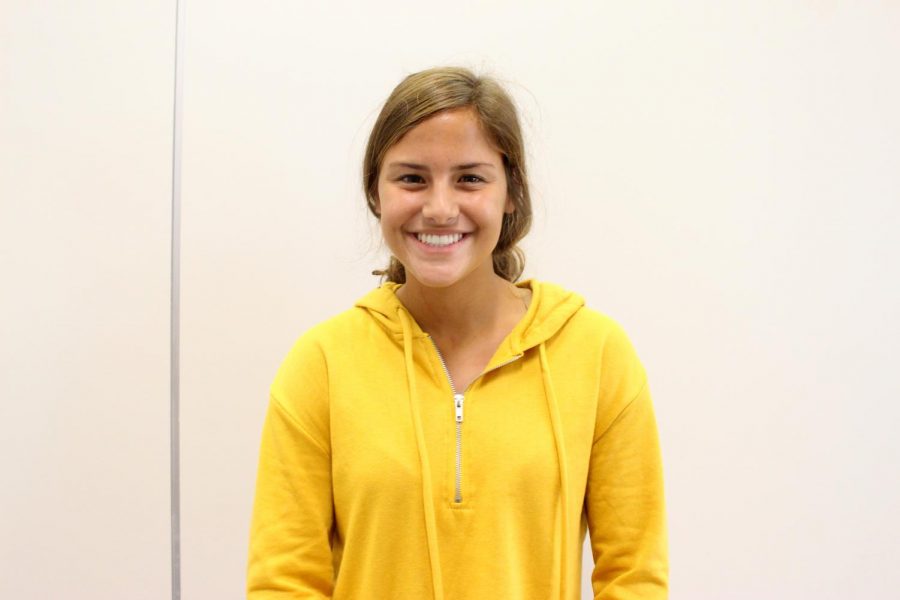 Isabel Yanes – Junior
Q: Are you going to the dance with a date, or with friends?
A: I'm going with Jack Martin.
Q: What are you most excited about in Homecoming Week?
A: The actual day of the dance. Just getting ready and all that is very exciting.
Q: What's your favorite show/movie?
A: Gossip Girl.
Q: What accomplishment are you most proud of?
A: My soccer career. I've been playing all my life.