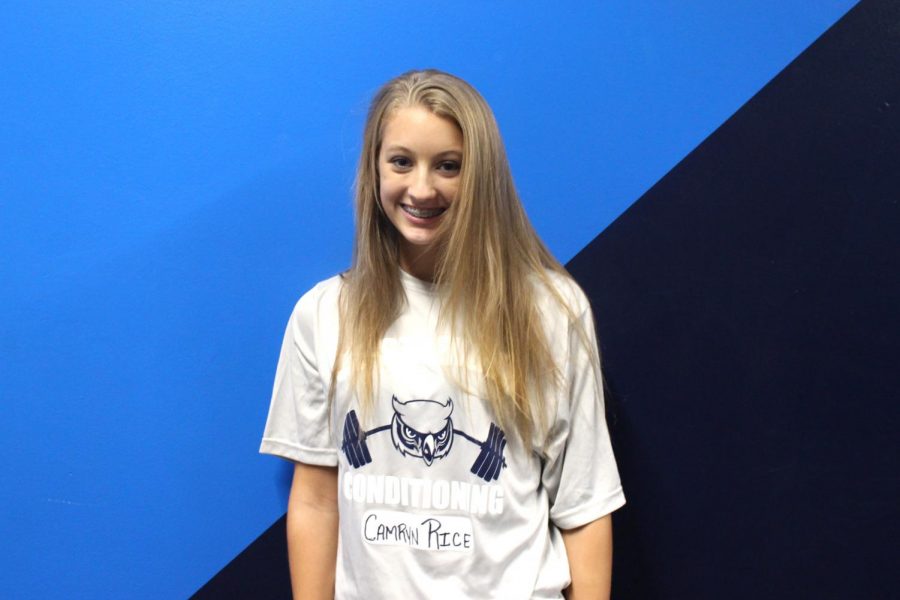 Camryn Rice – Freshman
Q: Are you going to the dance with a date, or with friends?
A: Date. His name is Stone El-Attrache.
Q:  What are you most excited about in Homecoming Week?
A: The dance. It's my first one, so I'm excited for the experience.
Q: What's your favorite show/movie?
A: The Office.
Q: What accomplishment are you most proud of?
A: How far I've come in softball.