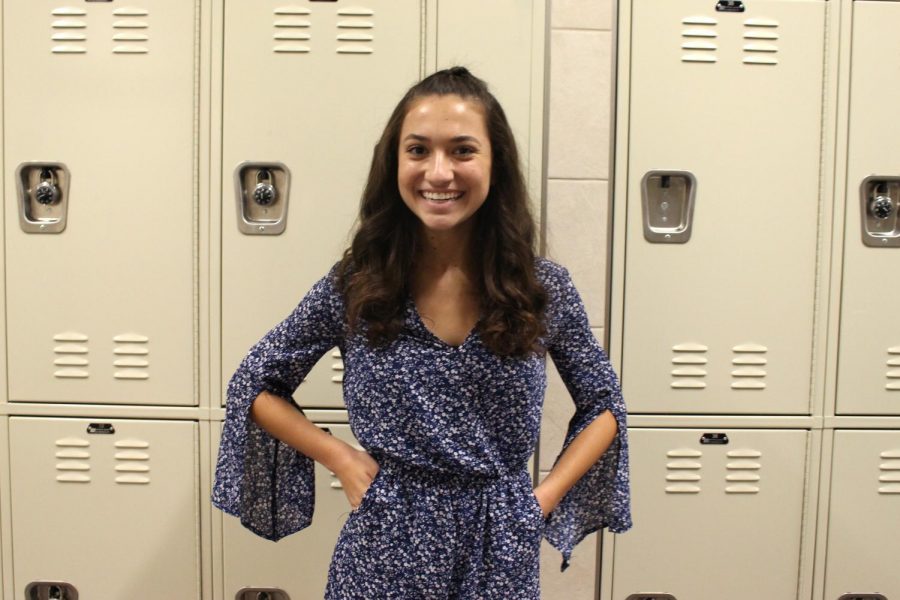 Sophie Schneider – Freshman
Q: What are you most excited about in Homecoming Week?
A: I am most excited for this week's spirit days. I think it is so much fun to go all in to show some owl pride.
Q: What's your favorite show/movie?
A: My favorite movie is definitely Finding Dory. I love that clueless seal named Gerald.
Q: What accomplishment are you most proud of?
A: Recently I received the Tony DiPardo Spirit Award from the Kansas City Chiefs. It was presented during a game in front of the entire stadium.