Advisory Service Projects Celebrated with Give a Hoot Assembly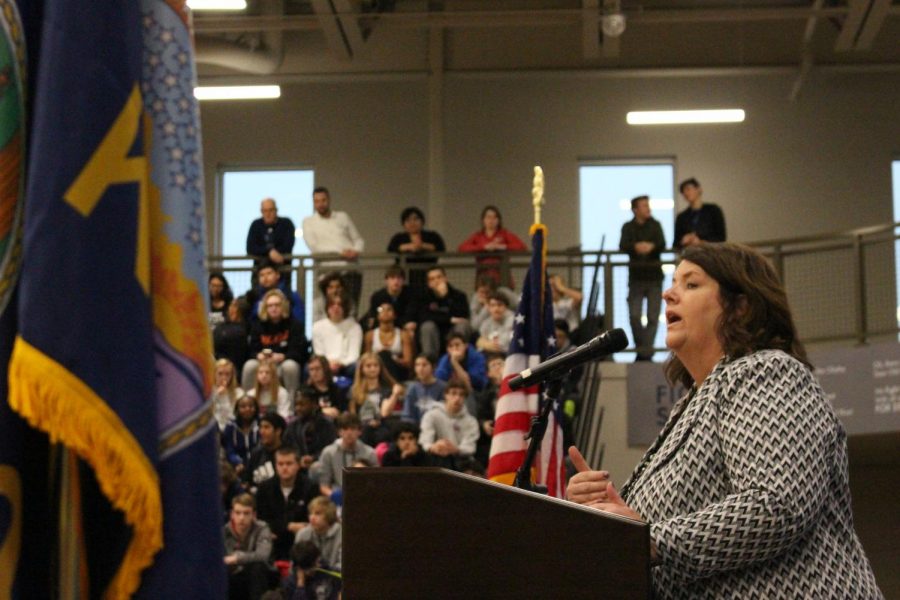 The Give a Hoot Assembly was held on Thursday, Dec. 13 during seminar at Olathe West to celebrate the service projects that the students created in their advisory classes.
"We're the only school that does a building-wide campaign called Give a Hoot," Advisory Coordinator Julie Fishburn said. "Ours is different because we ran it as a PBL."
The students created projects ranging from creating stockings for Children's Mercy patients, to collecting money for Language Arts teacher Jon Renberger's family. Students researched their projects ahead of time to understand more about who they are helping and why.
"Students have gained some perspective and some empathy," Fishburn said. "I think it is all about the growth."
The students were able to showcase what they produced at an assembly that showed all of their projects. The Chief's announcer Mitch Holthus and the Royal's manager Dayton Moore both sent in messages commending the students for giving back to the community.
"As we move forward, Give a Hoot will be part of our legacy as Owls," Fishburn said.
Fishburn and her team intend to continue Give a Hoot for next year, as it benefitted the  students by introducing many of them to community service.
"Service learning is one of the most important things you can do as a citizen," Fishburn said.