How to Start Winter Break off on the Right Foot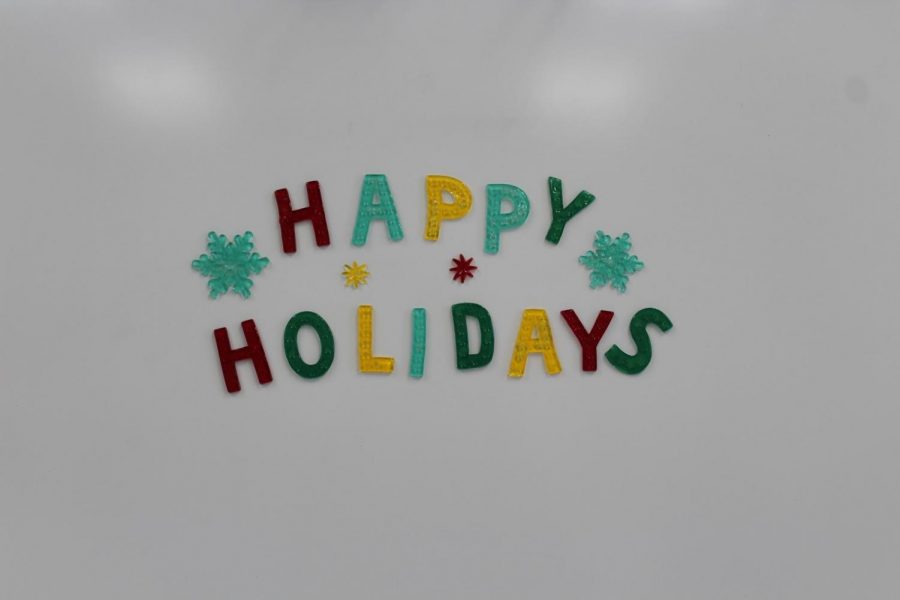 We all know and love finals. The most stressful week of our semester. After so many hours studying and preparing for finals we are definitely ready for winter break. Winter break is time to hang out with your friends and family, especially after that stressful few days of finals. Here are five things you can do after you are finally done with finals and ready for a break for those great two weeks.
Ice Skating
Ice skating is definitely a typical thing to do during Winter Break. Ice Skating is good for anyone. Go with friends or family and just have fun with no worries. If you're not good at skating, just have fun falling and laughing with all of your friends. And don't forget to get cute pictures!
 Look at Christmas Lights
Another fun thing to go do is go get a bunch of friends or your family and get blankets and pillows and go for a drive to look at lights! There are many places in the city where there are great light displays and even where you can go and see lights with music.
A good place to go and see lights is Christmas in the Park in Jackson County. You can drive through the different light displays of 300,000 lights and 175 animated displays.
Address: Frank White Jr., Softball Complex, 3901 SW Longview Park Drive, Lee's Summit, MO 64081
When: everyday, December 12-31, starting at 5:00
For more information go to:
https://www.visitkc.com/event-detail/christmas-park#sm.0000bbgvrw85ddk1xzp1rixzhvvve
Bake Holiday Cookies
Baking holiday cookies is a great way to get in the holiday spirit. Put some Christmas music on and just get baking. It's the perfect thing when you are feeling like not going anywhere. Decorate the cookies and pretend like you're on a baking show. Just have fun and plus, you can give cookies to your friends or you can just eat them yourself.
Sugar Cookie Recipe
https://www.foodnetwork.com/recipes/food-network-kitchen/classic-sugar-cookies-3364321
Watch Christmas Movies
Another great thing to do if you don't feel like going anywhere, or it's snowing and the roads are icy, is just to sit inside and watch Christmas movies. Snuggle up with a blanket and a cup of hot cocoa. Watch all the classics: It's a Wonderful Life, Elf, Christmas Vacation, Home Alone 1&2, Polar Express, The Santa Clause, A Christmas Story,  and Rudolf the Rednosed Reindeer.
Play in the Snow
Hopefully it snows over break so you can get a bunch of friends together and go play in the snow, have snowball fights, go sledding, and make snow angels just be a kid again. Just have fun freezing in the snow and hanging out with friends.
Your winter break bucket list has just been made. What will you do first? We're all ready for winter break after that week of long and mind-tearing finals. Have a great Winter Break everyone.