The NBA is Becoming About Me, Not We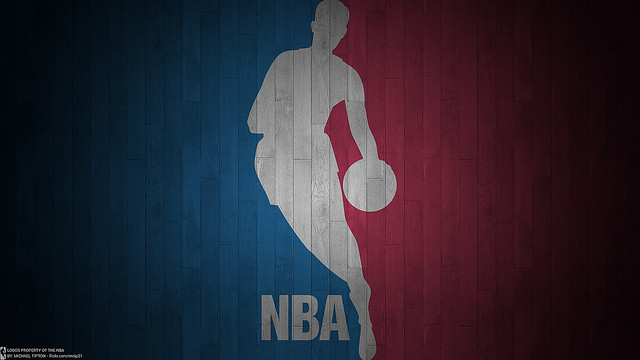 Peyton Carley
May 11, 2019
Let me start this off with a question. In any sport, would you rather be the best player in the league, but never win a championship, or be more of a role player on your team and win multiple championships in your career? I can't answer that for you, it's a matter of what you want to be remembered for. Being a star and setting records, or being a team player and contribute to championships. Now, there is an exception, you could be both. Derek Jeter won multiple World Series with the Yankees and also went to 14 All-Star games, and is considered one of the greatest leaders of all time. But despite that possibility, the complexion of the NBA is moving towards players caring more about recognition by stats, rather than rings.
There's a reason why Russell Westbrook is an MVP caliber player in the regular season, but can't get past the first round of the playoffs every year. The triple doubles are great, he's explosive and as good a finisher as anyone at the rim, but he plays for the benefit of himself. Carmelo Anthony has gone on record in saying that Thunder players purposely clear the area so that Westbrook can get his rebounding stats. I would find it hard to believe anyways if I knew my point guard was out-rebounding my power forward. So yeah, have fun setting records and winning MVP's and getting triple doubles, while you're doing that the Golden State Warriors will be winning another championship while you get knocked out of the playoffs early. If Westbrook doesn't play well, OKC doesn't win games. He's too self-centered on the floor, he draws too much attention to himself off the floor, and it affects the production of the Thunder in games. Westbrook is too focused on triple-doubles for them to succeed.
Russell Westbrook isn't the only example of this change coming in the NBA. The Los Angeles Lakers thought they had signed their saving grace in Lebron James. He was supposed to turn the franchise after a few years of disappointment. But instead, he started trade rumors trying to acquire Anthony Davis and made it known that everyone in the young Lakers locker room was up for grabs when it came down to it. In my opinion, Lebron this season was more of a GM than he was a player. He tried to put in place a trade for Anthony Davis that would sacrifice almost the entire roster. He was hurt for two months which allowed him to do that. Along with being a player he was trying to run his many businesses and have his endorsements and getting the ball rolling on Space Jam 2. Due to his achievements and greatness as a player, Lebron has probably the most influence over a team someone has ever had, and he is known as a great leader throughout his years. But this season his "leadership" ended up being the downfall of the Lakers season.
Here's another example, James Harden. Sure he may be an MVP candidate this season and actually won the award last year, but you can see some selfishness with him too. I may not watch a lot of NBA games, but I've seen enough to know that Harden has the most iso-ball offensive possessions that I've ever seen a player have. He constantly has the ball in his hands. There's a very good reason James Harden averaged 36 points a game this season.he next highest scorer on the Rockets only averages 16 points per game. I don't care if you can hit a late garbage time three-pointer when you're beating the Jazz by 20 points. I think everyone values more the guy that can hit a big shot late in a close game with a defender draped all over him.
Michael Jordan was doing a press conference a few months ago. He was asked the question of which streak was the most impressive. Russell Westbrook's streak of games with a triple-double, or James Harden's streak of games with 30+ points. You know what his answer was? "Six championships," is how Jordan responded. Sure Russell, go ahead and boost your rebound stats. Go ahead James, boost your stats with a garbage time three. Go ahead Lebron, go out and do things to try and boost your legacy instead of helping the team that's fine. But while you guys are out doing that, Steph Curry and Kyrie Irving and Kevin Durant and Giannis Antetokounmpo and Joel Embiid are going to go win a championship, while you get dusted away in the first round.