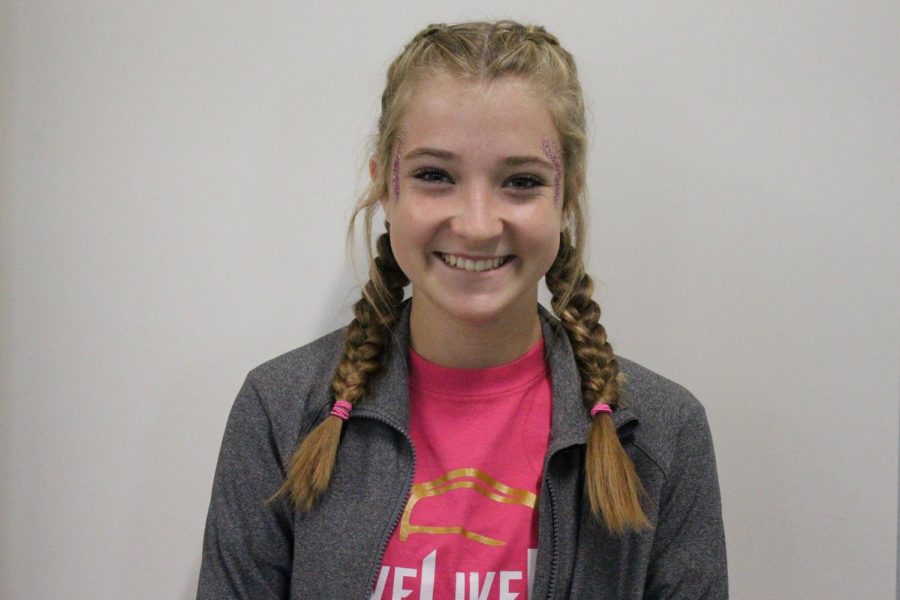 Kira Stambaugh – Freshman Candidate
Freshman Candidate
What irrational fear do you have?
"I'm really scared of spiders, if there's one in my room then I can't sleep, I have to kill it before I go to sleep."
What is one word to describe you?
"Determined."
What pet peeve do you have?
"When people wear short socks with their volleyball shoes… That one is so weird."
What is something you want but can't afford?
"I'd really like to travel, that'd be really cool. I'd really like to see the concentration camps in Germany, I think that's really interesting."