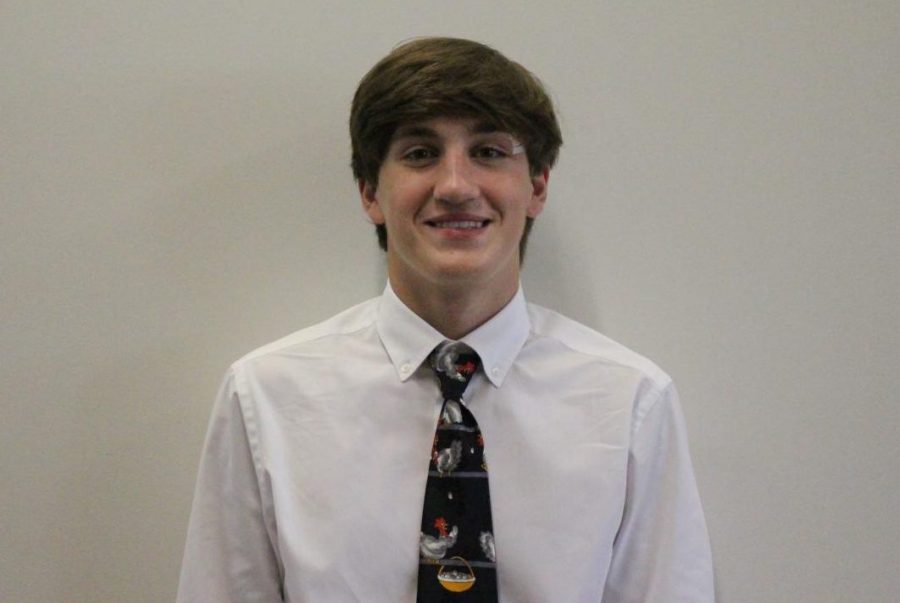 Stone El-Attrache – Sophomore Prince
Sophomore Prince
What are you most looking forward to during Homecoming week?
"Definitely the spirit week because I love getting the outfits and seeing everyone else's interesting outfits. I'm really going all out, jorts for sure."
What is one word to describe you?
"Weird."
What is a pet peeve that you have?
"When people are mean."
What is something you want to do but can't afford to?
"Buy a flamethrower."
What is something about you that not many people know?
"I love musicals. All of them. They're all so amazing. Every time I go watch a musical I listen to the soundtrack and after I listen too. I'm a big theater in the woods guy. I don't have the time to try out with sports, I totally would. Also, "Stone" is my middle name. My Mom had a kidney stone when she was pregnant with me so she wanted to call me Stone."
Who is your favorite teacher at West?
"I'm not going to answer that so I don't hurt any of my teacher's feelings."
Do you have any pets?
"I have a dog and a cat. The dog's name is Fozzie and the cat's name is Bella. We're big Muppets fans so we named him after the comedian Fozzie Bear."