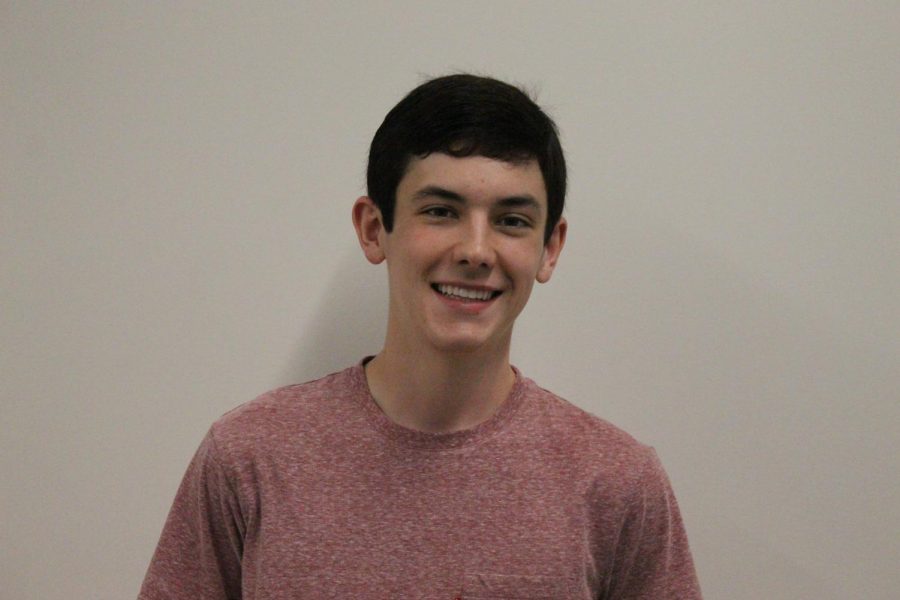 Evan Chladny – Senior Candidate
What are you looking forward to most in the homecoming week?
 I really love the spirit days and being able to dress out for it. Vine day is my favorite, there's so many ways you can go with it.
What irrational fear do you have?
Trypophobia, where you're scared of holes. That's a really weird fear for me. Like if you look at a bee nest, it just grosses me out, it's a real thing. I also hate wasps. I hate them, they're stupid. Bees are cool, they bumble around, they can land on you and be totally chill, but wasps are pointless and they hurt.
In one word, how would you describe yourself?
"Positive."
What is one accomplishment you are really proud of?
"Opening up the Owlespresso Cafe. That is a big one that I'm really excited for."
What is something you really want to do but can't afford to?
"One for me would be going on a mission trip. I've always wanted to go on a mission trip with my church, there's a few to South Africa, India, Thailand, but they're kind of expensive."
Do you have any pets?
"I had a Shih Tzu named Mason, and I also used to have a cat, his name was Sketchers. Yes, I named him after the shoes. I was like 5, OK?"