Homecoming Recap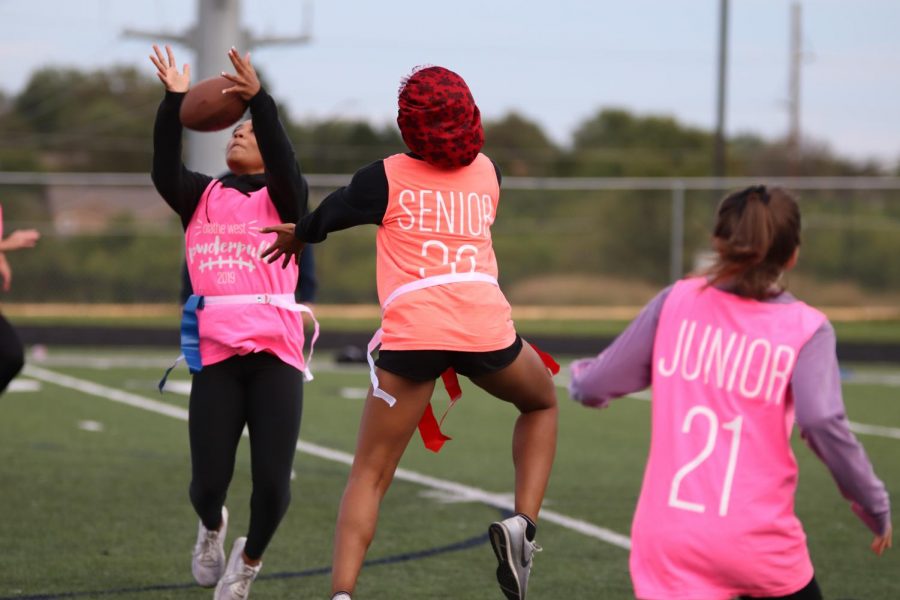 West held its third homecoming ever last Saturday, and it came with many more festivities. The whole week was filled with spirit days, sporting events, pep assemblies and more.
West starts off the week by students and staff dressing up as Vines, an app where creators can post short comedic videos. Winners of each day and for the overall week were chosen by the OWLS club.  Winners of Monday's spirit day were sophomore Anthony Favrow and juniors Emma White, Bella Strom, Kamri Brooks, and Emily Murphy.
Tuesday's spirit was denim day, with the winner being sophomore Stone El-Attrache. Wednesday was pink-out to honor breast cancer awareness month and the most spirited was senior Mason Christopher. Thursday was college day with senior Dom Loveless as the winner and white out on Friday with freshman Tyler Rosenbohm. Overall, the student with the most spirit throughout the week went to senior Guy Hosford.
Later on in the week there were many sporting events, like Buff Puff on Wednesday and Powder Puff on Thursday. The Homecoming soccer game against Olathe Northwest was on Tuesday with a win, 2-0.
Finishing off the week there was a football game on Friday against Shawnee Mission West with a first-ever homecoming football win with a score of 32-15. Many 2019 graduates came back to see the game, with a 20-plane flyover to kick off the game.
"I had to cheer at the game, I thought it was really pretty and it made out cheer coach cry"sophomore cheerleader Olivia Meyer said.
Saturday was the big event that the whole week was leading up to: the homecoming dance. Students and even some graduates got ready to take on the dance.
"I had a lot of fun at the dance, except the DJ could have been better," sophomore Addyson Stokes-Todd said.
Overall, there were many events that happened throughout the week as a way to celebrate the occasion of homecoming.