Volleyball Seniors Share Reflections
Senior volleyball players were honored on senior night Oct. 10
Just before the night of Oct. 10, senior night, the five seniors being honored reflected on their years as an Owl. The seniors honored included Ellie Wiltanger, Bethany Allison, Katie O'Keefe, Olivia Goebel and Dominique Loveless, each one ranging in two to three years of commitment to the program since the school opened in 2017.
As the girls reflected, they all had one thing in common with each other, their gratefulness to their families.
"My family has been supportive every step of the way and personally, one drive I have is my faith," said Bethany Allison.
Allison will continue on to play volleyball at MidAmerica Nazarene University next year.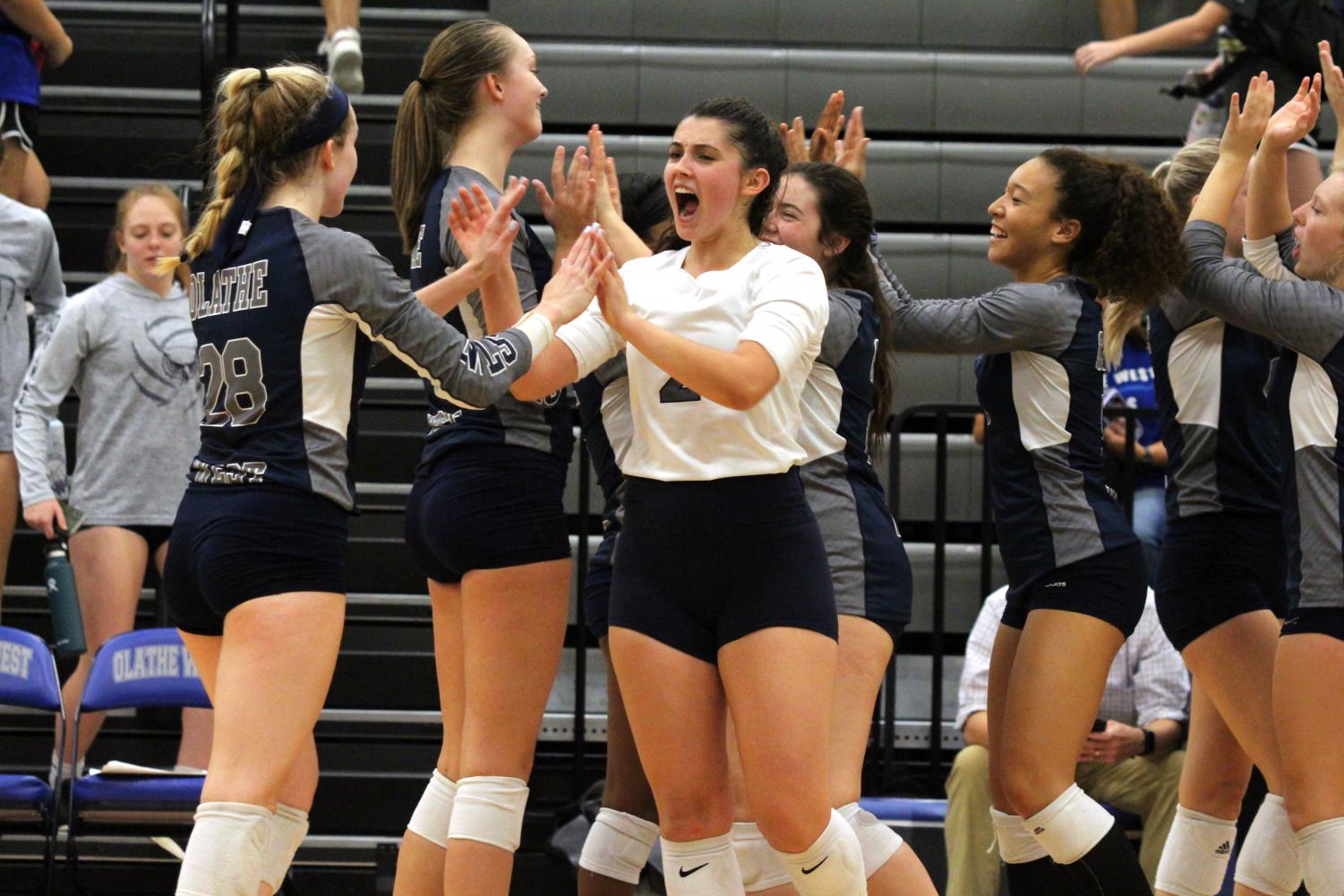 Some of the seniors explained that these bonds made throughout the program will be one of the hardest parts of playing the last game at Olathe West.
"I love volleyball so much and getting to know people through the sport that I love most, has really been really special and I am going to just honestly miss the people," said Goebel. 
Olathe West beat Olathe rival Olathe North 3-1 on senior night. To speak to the past three years of improvement, the owls fell to Olathe North the first year and beat them this past season 3-1, as well. 
"Honestly, the growth has been really cool and to be apart of that has been really exciting," said Loveless.