Analysis: The Search for the Lombardi Trophy
Here's what needs to happen in order to help the chiefs head down the right path to Miami in 2020.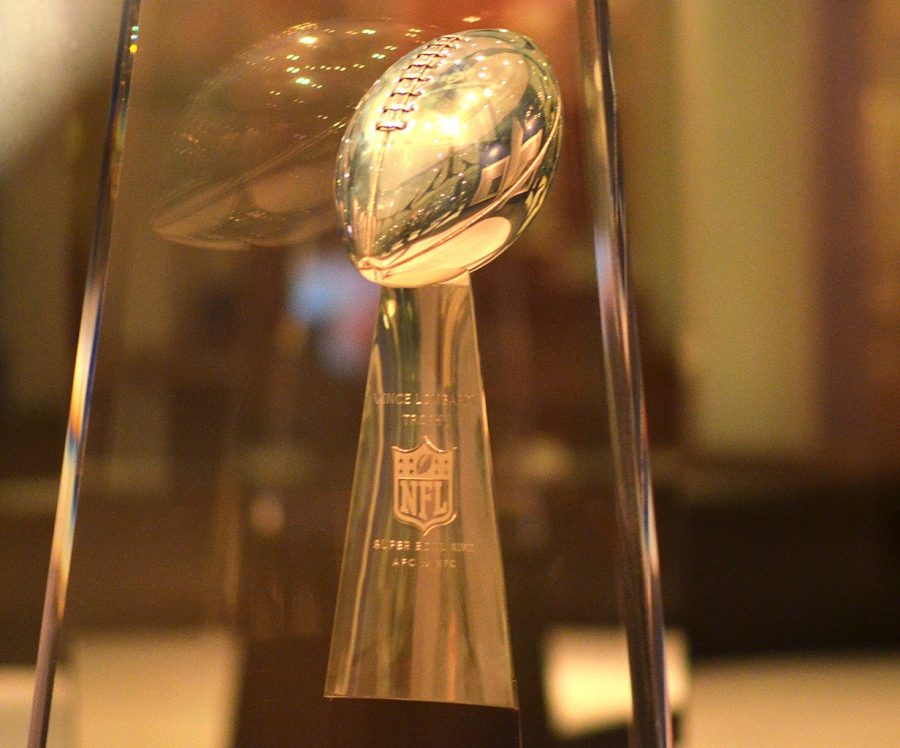 Coming into this season, myself, along with many other members of the Red Sea were predicting the Chiefs going to the Super Bowl. But with the Chiefs dropping the past two games, what happens to this hope? The Chiefs have a record of 4-2 and still leading the AFC West, but things need to change if Kansas City plans on heading to Miami on Feb. 2, 2020.
Patrick Mahomes is not the issue, but his ankle is. Mahomes suffered an ankle sprain during week one against Jacksonville. While he seems to be coming back every game looking like his same old MVP self, it gets aggravated again just like it did last Sunday, with the loss to the Texans. Linebacker Bendarick McKinney hit him, forcing Mahomes' ankle to roll, as he threw his first interception of the season.
So for now, with a game tonight at AFC West division rival Denver, what should the Chiefs do for a starting quarterback? Back-up quarterback Matt Moore last saw a regular season start back in 2017 when he started two games for the Miami Dolphins. With this lack of starts since 2017, the Chiefs should go ahead and start Patrick Mahomes, as this is arguably a must-win game being just one win above Oakland for the division lead. The second Mahomes shows pain or gets hit, in comes Matt Moore. 
I believe this is the way to go because the Sunday after we see the 2-4 Broncos, we come face to face with the one-loss Green Bay Packers at Arrowhead. That gives Mahomes time to rest and heal if needed. A healthier, therefore more consistent Mahomes will eventually lead to a more consistently good Chiefs team which we saw last year and expect this year. As for right now, Mahomes has been full participation at practice, but no word from head coach Andy Reid on the matter. 
The Chiefs, a defensive debacle, have struggled with this for a long time and it cost us our Superbowl hopes in 2019. The solution to this supposedly was firing Bob Sutton for a new hire. His replacement was Eric Bienemy, who had spent five prior years with the Chiefs, but this is his first year as Offensive Coordinator. Yet the Chiefs still prove to have the Achilles heel in the defense. Part of the issue is due to the inability to stop the rush as Houston rushed for 192 yards in the 31-24 win over Kansas City on Sunday. 
With big additions such as defensive end Frank Clark from Seattle (that is on a $105 million deal), and what appeared to be a total reboot of the defense, this is not what I thought the Chiefs would look like at this point. One would have to think changes are coming, and Clark knows there's progression needed.
"We have to get back or aggression, our passion for stopping the run," said Clark after the 31-24 loss to Houston on Sunday. "We are making every running back we play look awesome."
There is no simpler way to put this, but the defense and offense just need to get through this rough patch.
Additionally, the color yellow has become very popular on TV for Chiefs games, and no this isn't me bashing the referees for the most part, but the Chiefs. It takes no genius to say the Chiefs need to clean up their act or they aren't going anywhere close to the Super Bowl. Against Houston, both teams combined for a total of 21 accepted penalties. Now, were some of these bad calls by referees? Yes, but the point still stands. The penalty issue has been consistent, at least through the losses to the Colts and Texans, and they happen on big plays that are needed to get to the end zone. 
Lastly, what is affecting the Chiefs the most is injuries. Especially on the offensive line, both full back Anthony Sherman and guard Laurent Duvernay-Tardif have been full participation at practice. This is good news for the progression of Mahomes' injury as well. Both those positions take part in protecting the quarterback on offense. Additionally, quarterback Patrick Mahomes, wide receiver Tyreek Hill, linebacker Dorian O'Daniel, offensive lineman Cam Erving, linebacker Anthony Hitchens and defensive tackle Derrick Nnadi were full participants. The only key player currently limited is cornerback Sammy Watkins with a hamstring injury. Now if the offense and defense can all get back to full health, then we have a chance to see the old Chiefs, but we have to get there for any improvements to be made.