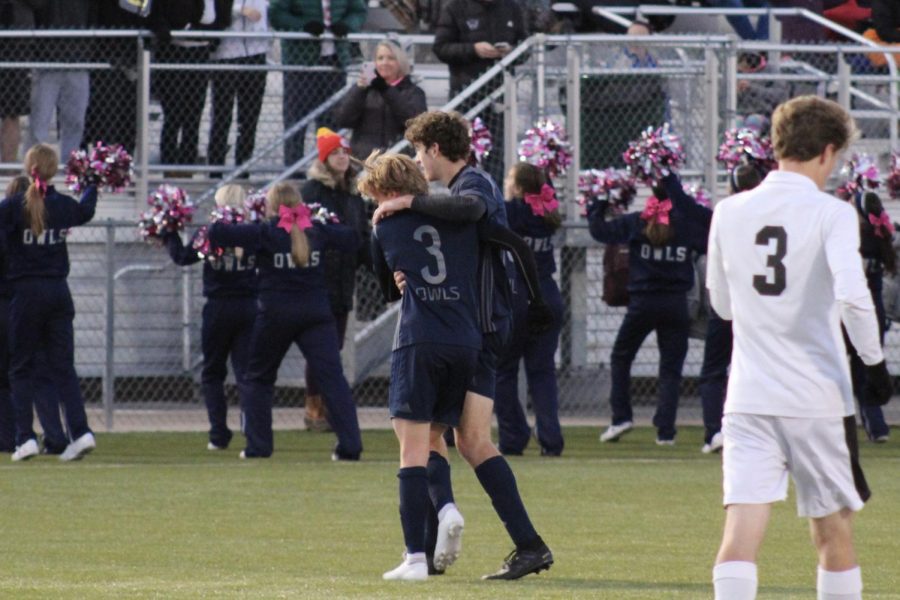 Soccer
The varsity boys soccer team has finished out their regular season with a record of 15-1. Winning the Sunflower League and Regionals, the team advances to the state championship Friday. This last Tuesday, they beat Olathe East 5-0 which put them straight into the championship.
"Next game is going to be hard, the team is good and they've done pretty well in the state so far," junior Henry Curnow said. "[I] think everyone wants it because the seniors that are leaving this year are really good."  
The team has 10 seniors leaving this year: Angel Sanchez, Cameron Denton, Jony Munoz, Jonathan Barton, Luke High, Wesley Sirivongxay, Efra Balleza, Abel Ambessie, Arturo Rojas, Casper Soerboe, and Brian Ruiz.
The team plays Dodge City Friday to see who moves on to the championship game.
"We're really motivated and hopefully we have a game on Saturday," Curnow said. "We just need to have fun. We have everything we need practice and soccer wise so I think if we just have some fun we'll be ready to go for the game."