One Step at a Time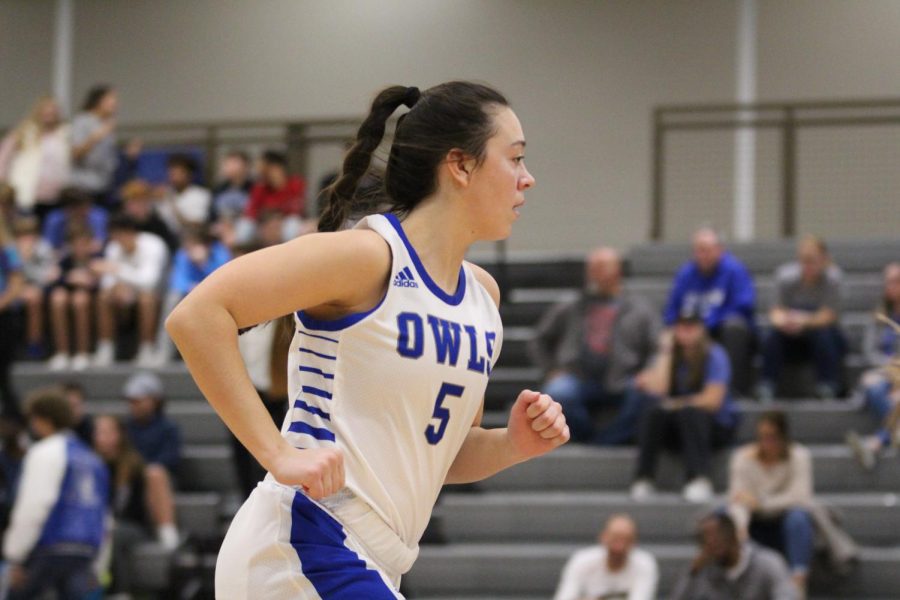 As far as sports are concerned, basketball is well known for its injuries caused by contact, such as ankle sprains or pulled hamstrings. But, this wasn't the case with senior Maddy McGavran.
"It wasn't contact," McGavran said. "I was basically just turning around."
During her sophomore season, McGavran suffered an injury that would take her out of the rest of the season, from Dec. 2017, into her junior season. It was unlike most commonly known injuries in the sport. She suffered a dislocated kneecap that tore her medial patellar tendon and damaged cartilage under the kneecap as well. She went through three separate surgeries to follow which included replacing cartilage, fixing the ligament she tore, breaking her lower leg bone and moving it over and putting screws in.
"I was getting bad news after bad news, and it was just like every doctor's appointment more things were happening," McGavran said.
Fast forward to the summer of 2019, when McGavran played again in her first basketball game in a summer league game. 
"I was pretty nervous," McGavran said. "[I was] just scared of [my knee] being hit and not reinjuring it, but hurting it again like my other knee because the same thing could happen to my other knee too, so I was really nervous." 
But regardless of her being scared, her edge caught back on quickly unlike she had expected. 
"I think it was like the second or third game [back on the court]," McGavran said. "I got two technicals and ejected so then I was like, 'Wow I'm feistier than I thought I'd be.'" 
"
I think it was like the second or third game [back on the court]. I got two technicals and ejected so then I was like, 'Wow I'm feistier than I thought I'd be.'"
— Maddy McGavran
Spending about a season and a half out of the game, McGavran said the team did a great job keeping her involved. They allowed her to suit up and sit on the bench or take stats at the games. While sitting on the bench during this time, she made several observations on how this season could be more successful.
"Last year, we were such a young team," McGavran said. "I think this year we will be more of a team and will have better team chemistry and that is why I think it'll take us further."
Along with the return of this 5'11" senior, West has brought on a new head coach from Blue Valley Southwest. Rick Rhodes led Blue Valley Southwest to an 18-7 record for the 2018-2019 season, and McGavran thinks he can take the varsity Owls much further than the 7-12 season they had last year. 
"From playing us in the past, he knows how we play," McGavran said. "He runs an offense and defense that fits our team well and that's going to help us in the long run."
The Owls just finished second place in the 2019 Hays Shootout this past weekend, where McGavran won Most Inspirational Player. 
Rhodes replied to the tweet about the award McGavran received by athletic director, Pat Butler, saying "Maddie is an inspiration to all of us. I'm not sure anyone knows the work she put in after her knee surgeries. She has the heart of a champion. Congrats."
Sometimes the best way to get through an injury is step by step or point by point. 
"You can't take things for granted because it can slip from you fast," McGavran said. "Just stay mentally tough and there's always people for you."