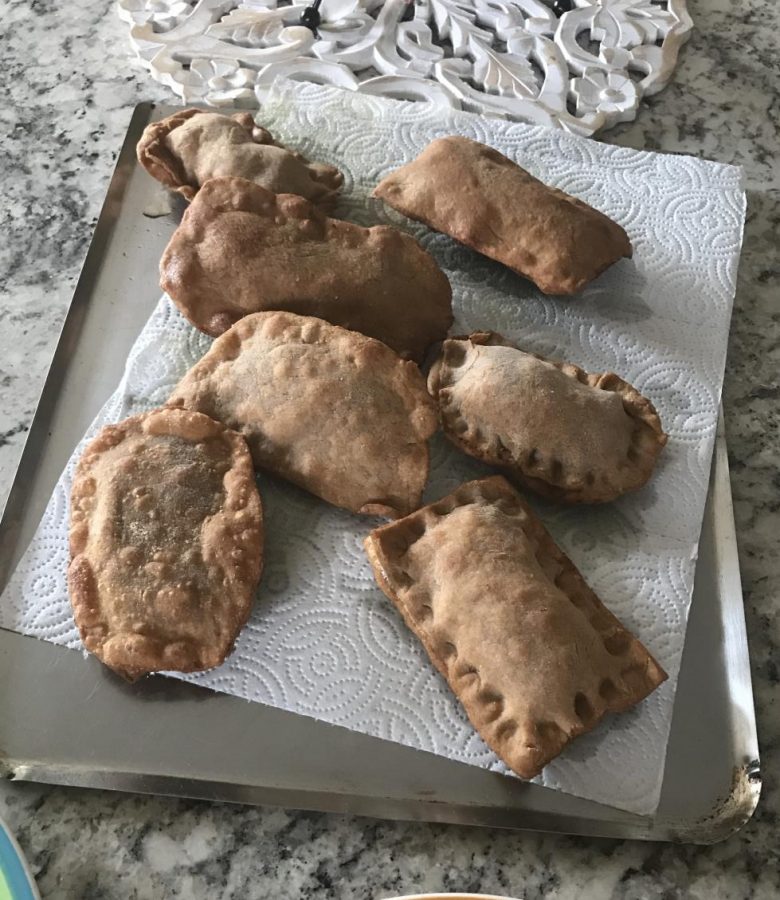 #2 Try Healthy Recipes
It's hard to find time for good cooking when you have school, sports, and work, but when you have the time, the hard work definitely pays off. Why? Because you get to eat it! Below are some recipes I've tried this quarantine that were fairly simple, called for few ingredients, and were overall absolutely delicious.
 Orange Chicken 
https://thecleaneatingcouple.com/healthy-orange-chicken/
The thing is, to make orange chicken taste like the kind you get at Chinese buffets, you have to first fry the chicken, and second, add loads of sugar to the sauce. This healthier recipe ended up tasting not entirely like orange chicken, as it uses honey instead of sugar and does not call for frying the chicken. That being said, it is still extremely tasty. The sauce is absolutely delicious, and hey, if you don't care so much about health, there are dozens of other orange chicken recipes out there for you to try.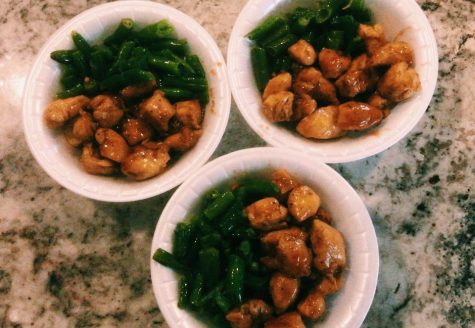 Brazilian Pasteis
https://www.thespruceeats.com/brazilian-pasteis-with-chicken-3029689
Amazing. This is a dish you could serve to guests and completely wow them.  These are by far my favorite dish I've made this quarantine. The majority of them I made with whole wheat flour, but I made two with white flour just to see the difference. Take it from me, the whole wheat ones are just as good and they're a lot better for you.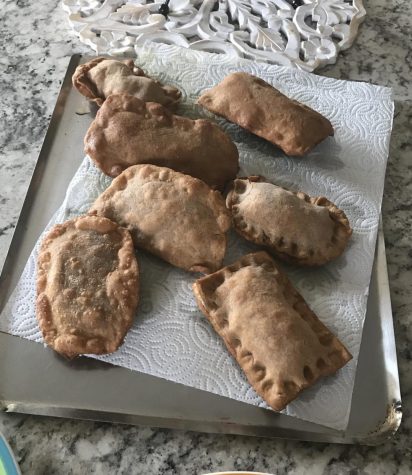 Gnocchi 
https://www.101cookbooks.com/gnocchi-recipe/
Pretty much anything you make with white flour, you can make with whole wheat flour. The same goes for gnocchi. It does take a while, but the steps are easy and the ingredients are few. If you don't make the special designs in them with a fork, it will take a lot less time.  I used a garlic-parmesan sauce, but there's numerous gnocchi sauce recipes you can find to fit what you like.
Pancakes 
 I'm sure you could find this recipe somewhere out there, but I didn't find it online. I threw things together until I came up with pancakes that I liked. The recipe below makes one big breakfast pancake, about the size of a plate. Because the wheat flower is more dense, one or two pancakes will most likely be enough to fill you up depending on your appetite. 
Ingredients:
½ cup wheat flour 
1 egg
1 tsp baking soda 
1 cup water  
Process: 
Mix everything except the water in a small bowl. 

Slowly pour the water in until the mixture is thick but runny. 

Turn the stove knob to 3 or 4, and pour the mix into a pan on the skillet. (If you go above 2 or 3 the pancake may burn on the bottom and not be done in the middle.)

Once you are able to, flip the pancake and remove it when it looks how you want it to. 
Walden Farms and Smuckers both sell sugar free syrups that taste, in my opinion, just like regular syrup, but they're a much better option because they lack high fructose corn syrup (high fructose corn syrup can drive heart disease, diabetes, and cancer). You can also use pure maple syrup if you simply want natural sugar. 
After that, you can put anything on the pancakes you wish! I recommend chocolate chips and banana or strawberry slices.