Wildfires in Oregon and California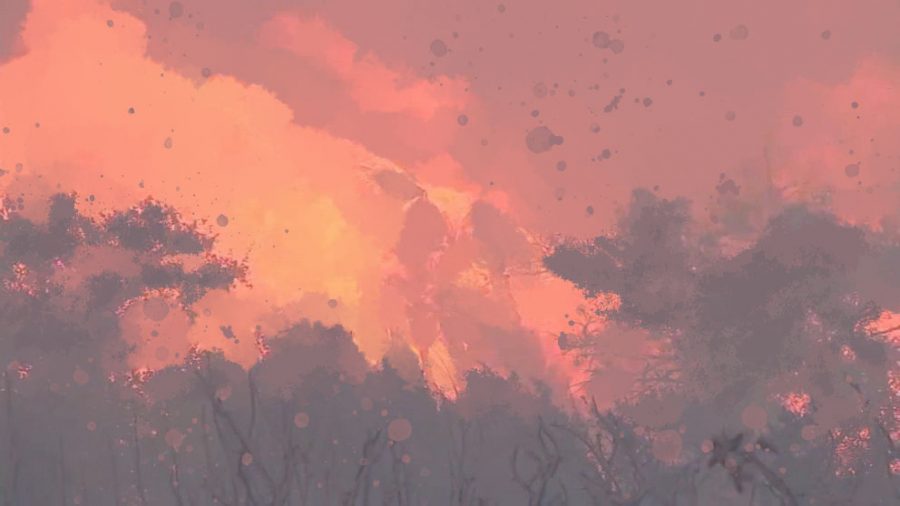 As violent fires flare across the arid grasses of the West, people are fleeing, fearful, and many losing their homes–some even losing their family. At least 154,400 acres have been lost due to the 168 fires from lightning which spread to the shriveled and wilted plains, but this time is a little different from civilians getting involved.
Due to the dry wildlife, caused by drought and an extremely heated environment, the fires spread rapidly. Additionally, at least 723 of the fires were due to human causes. Some accidental and some just from unfortunate misdoings, such as a stunt to reveal one's gender of their baby.
Boupha Schaeffer, a nurse and resident of the South Eastern region of Oregon with family in Kansas, was in fear for her life, patients, friends, and families when the fire started to crawl towards their way. 
"You have to take initial steps for your family to be safe," said Schaeffer. "Thankfully we did not burn down with the rest of the town, but a lot of things were affected." said Schaeffer." 
Jonathan Sanchez, a resident of Johnson County Community has family up in Oregon as well.
"I was a little stressed and worried about how they are doing, but I think that the only thing that affected them was work," Sanchez said. "Other than that, their house destruction and any of those types of stuff didn't affect them. Since it didn't reach their house," said Sanchez." Even though there are negative effects, there are positive ones to keep in mind.
With many irritations and losses, there are some good things that have happened within this up doing. Some neighbors finally get to know their fellow neighbors, saying their first "hi's," and helping each other out. Although many possessions and valuables were lost, communities were brought together. 
"I work in the medical pharmacy," Schaeffer said. "So we are focused on getting through and giving our patients the medicine that they depend on." 
Even with the pandemic, even and although the fires are still uprising, Schaeffer is still determined.
"It is something that they lost in the fires, even with the difficulty of the ash and the masks, we still work until we can get everyone," Schaeffer said.