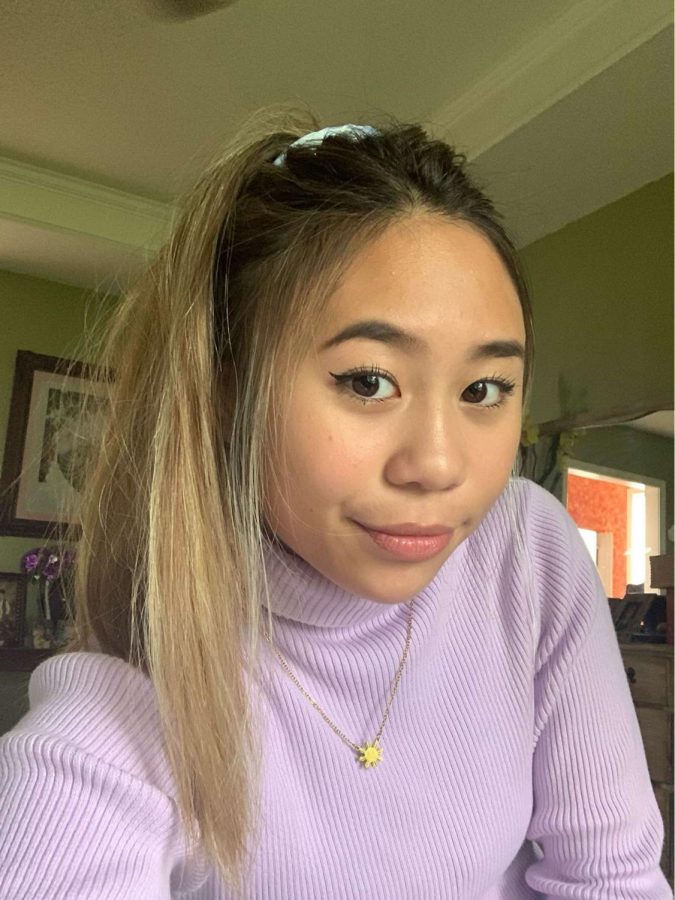 Abigail Riego de Dios
Activities: Choir, Theatre, Green Tech
Political Party: Liberal
Senior Abi Riego is firm in her political beliefs. Despite growing up in a conservative family, Riego would consider herself to be very liberal, stating her disapproval of President Donald Trump. 
"I think he's very racist," Riego said. "I don't think he handled the Covid-19 situation very well either, and I think that with him out of commission, that bill roll status on America will be improved. That's very controversial to say, but with him, I think a lot of issues were caused."
Despite Riego's strong disfavor of Trump, she is worried that nothing will change after the upcoming election.
"I really hope Biden will win," Riego said.  "But honestly, looking at the numbers and everything, I'm pretty sure Trump will win, just because he has a lot of people supporting him."
Riego is also concerned that the government has become very corrupt within the past few years.
More specifically, Riego believes racism is a pressing issue, especially in the police force. "It really mind- boggles me because we're in 2020 and we're still dealing with racism," Riego said. Obviously it's not going to go away, but I feel like it's just getting worse. I feel like a candidate should care about the well being of their people, and race should not be an issue." Riego believes that the government doesn't seem to be listening to the people of America, and instead is ignoring many social injustices. 
She voices her support for Representative Alexandria Ocasio-Cortez. "She is very passionate about what she does obviously, but she actually genuinely cares about the people," Riego said. "And her views and perspective on life match mine."
Overall, Riego believes it is important to speak up for what you believe in. "I voice my political views all the time on social media, so I would consider myself very active [politically]."