Orchestra Make Preparations Against Raging COVID Numbers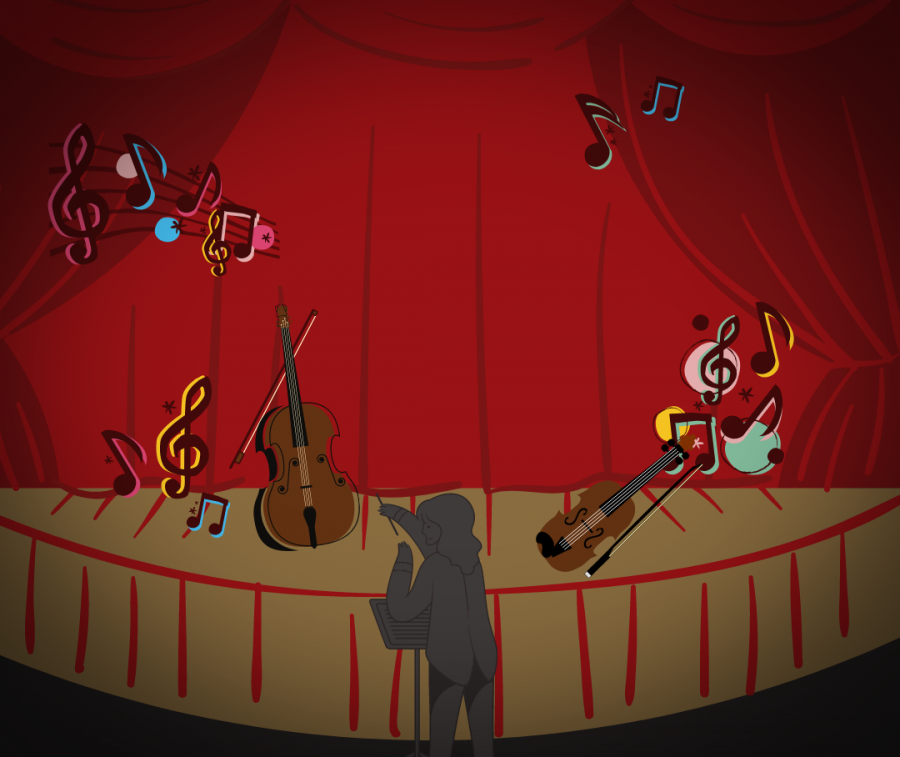 As COVID-19 spreads, a multitude of schools, jobs, and businesses have been affected, as of now, numbers have increased dramatically. In fact, many planned events have been canceled; shows, concerts, and many more activities. However, this does not stop Orchestra from performing. 
The concert will take place Tuesday, Dec. 8, and it will be split into three different times to accommodate COVID safety precautions; due to the current worldwide circumstance the director has come up with a solution. 
 "Since we have three different orchestras, we are only having one orchestra come into the building at a time on the stage in the auditorium," orchestra director Jeffery Wallace said. "There will be a Livestream and only the performers will be wearing masks on the stage and there will not be an audience."
It will be streamed on YouTube, but the channel it will be on is still in the process of being created. As a result, this concert will be under safety measures: consistent sanitizing, masks on, six feet of distance with each performer, and no audience. 
An important factor to orchestra concerts is the audience. For the orchestra, the audience is those who are close to them such as, relatives, parents, and their guardians. 
"I'm pretty bummed out that my parents won't be able to come watch me," said junior chamber student Angel Torres. "My mom is pretty upset over the fact that it will be alone, but I am excited to play the piece for my parents to see."
With the precautions and safety measures that the orchestra director ensures to occur, there will be that factor of fun and reuniting between all of the students. Especially for those in remote circumstances.
"It's exciting for the kids to have a chance to actually perform what they've been working on and play with other people," said Wallace. "It's a little bit like baseball, you can go to the batting cage by yourself, but you can't play the game without players there with you. We just kind of wanted to get that experience with the students by doing this concert."
Even the pandemic does not stop the orchestra from having their part of the performing arts, and they will continue on with the concert despite the challenges they have faced.
"It'll be fun and I am looking forward to everyone watching the performances," Torres said. "Cannot wait."