Superintendent of Olathe Schools, John Allison, to Retire after 15 Years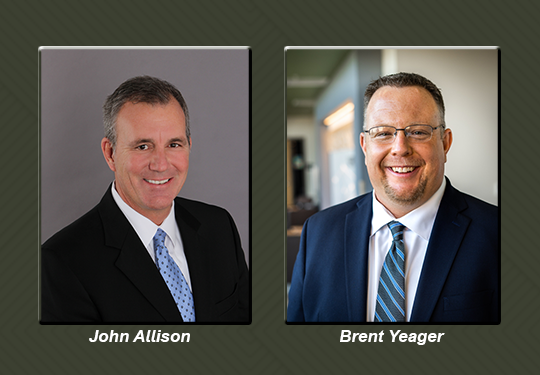 After an announcement was made at the Jan. 14 School Board meeting, it has been brought to the attention of Olathe families that John Allison, the superintendent of Olathe Public schools, will be retiring at the end of the 2020-2021 school year. 
The job title, Superintendent of Olathe Public Schools, including all of the elementary, middle, and high schools in the district, comes with many responsibilities. Allison was at the top of the totem pole when it came to things like the school board's lawsuit against Juul, decisions for students' safety regarding COVID, and much more. After 15 years of holding this position, Allison has at last made the decision to move to Dallas, Texas. 
"It is now time to focus on my family," Allison said in an email to Olathe families. "My wife and I are planning to move back to Dallas, a place where we lived for a number of years and always hoped to one day return." 
Allison made it very clear, however, that his decision was not simple. In a statement following the board Board of Education meeting, his feelings about leaving were further explained.
"It was a very difficult and emotional decision for me to retire," Allison said. "But after almost 15 years as a superintendent, it is time to start a new chapter."
Taking Allison's place will be Dr. Brent Yeager, who is currently the Assistant Superintendent for Learning Services at Olathe Public Schools. Yeager is the former principal of Fairview Elementary, a school with 50% of students who speak English as a second language, and received the National Title I Distinguished School Award for substantially closing the achievement gap between student groups. 
"Dr. Yeager has a background in ethnic studies and believes in the importance of attracting district staff and leadership of diverse backgrounds," the Board of Education said. "He is committed to making this a central part of our work in Olathe."
Principal Jay Novacek feels confident in the board's choice as well.
"I have worked very closely with Dr. Yeager the past five years as we opened West," Novaceck said in an email sent to West families. "And I am happy he is the new person in charge. We are in good hands."
This will be a dramatic shift for the Olathe school district, but Allison and Yeager have both said they will be working closely together these next few months of the 2020-2021 school year to make sure the transition takes place smoothly. 
"From my first day here, I have been astonished by the support of this community," Allison said. "Olathe is a special place."