Olathe West Girls Basketball Heads to Sub State Tournament
The lady owls will play their first sub-State game in an effort to secure a spot at state. The girls will face off against Lawrence High School on Wednesday, March 3. 
The team is able to host the sub-State games because their record earned them the #1 seed position in the bracket. In addition, West has made some modifications to the COVID-19 guidelines for games. 
"Since we're hosting substate games they're allowing fans, which is different," junior Kendall Starcevich said.
Last year, the state competition was cut short due to COVID-19 so many on the team are experiencing the tournament for the first time. 
"It's something our team has never done before," senior Macy Glover said. "It's uncharted territory."
As the team prepares for State by watching film and running plays they also consider what the competition will look like if they make it to the state tournament. 
"I think whoever we play in the quarterfinal will be the biggest competition," Starcevich said. "It'll either be Olathe North or Blue Valley West."
The team fell to Olathe North previously in the 2020 sub-State tournament, so many of the girls hope for a chance to come back. 
"It's a more competitive game," Glover said. "They offer more competition."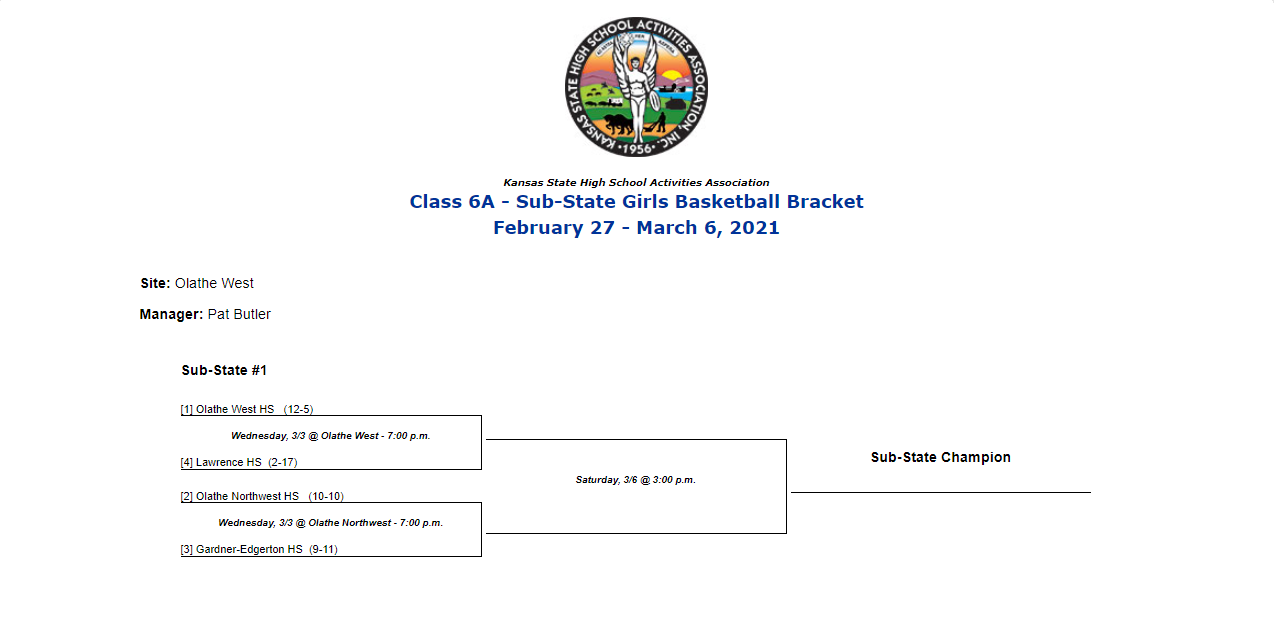 Check out @ADButlerOW on Twitter, March 3 to see updates on the game throughout the night.