How The Top Five Richest People in America Earn and Spend Their Wealth
Imagine having so much money to your name that you could effectively end poverty in multiple countries. This idea of overwhelming wealth does not seem plausible, but there are several people who have so much money they could not possibly spend it all in their lifetime. This brings into question the fairness of being a billionaire and whether one should be allowed to become so extraordinarily rich. What did these billionaires do to deserve their money, and who even are they? 
Elon Musk: $197 Billion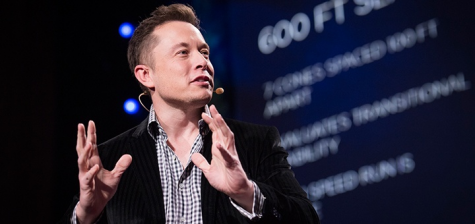 Elon Musk recently surpassed Jeff Bezos as the richest person on earth, with an accumulated wealth of almost $197 billion. He is known to take business risks and make investments in companies that seem out of character. He owns a quarter ownership stake in Solar City, a company that creates solar panels, as well as a two-thirds stake in SpaceX. He is most well known, however, for creating Tesla Motors, which earns him almost $432 million per day.
Musk has signed the Giving Pledge, making a promise to give away half of his wealth, but has not made his pledge letter public. He also created the Musk Foundation, which has a remarkably simple website consisting of a white screen and a few lines of text describing the grants the organization supports. Musk himself, however, has only donated around $25 million to non-profits, with $10 million of this going to his own organizations. 
Jeff Bezos: $192 Billion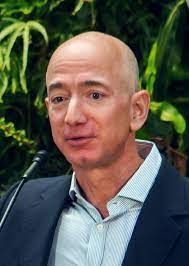 Jeff Bezos, the creator and CEO of Amazon, is responsible for 5% of all retail sales made in 2018, as well as 49% of all online sales. He recently stated that he will be stepping down as CEO, however, and assuming the position of executive chair. Bezos also founded Blue Origin, an aerospace manufacture and spacecraft servicing company. 
In 2020, Bezos made the largest donation to charity of the year. He gave $10 billion to a number of organizations in support of fighting climate change and saving the earth. He also started the Bezos Academy, which offers tuition free schooling to children and families in low income areas. 
Bill Gates: $133 Billion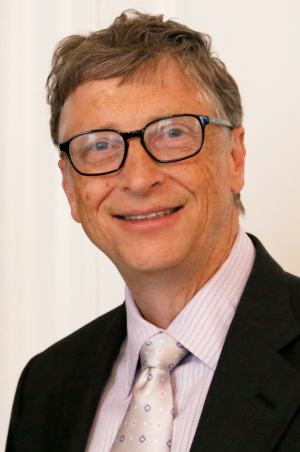 Gates became a billionaire after designing and founding Microsoft, and served as the CEO until 2000, when he stepped down to focus on his charitable foundation: The Bill and Melinda Gates Foundation, which focuses on helping people in underdeveloped countries lead healthy lives and get out of poverty. The Gates' Foundation has donated over $50 billion, and holds the current record for being the largest charitable foundation in the United States. Aside from charity work, Gates enjoys spending his money on luxuries such as real estate, planes, cars, and expensive artwork. 
Mark Zuckerberg: $100 Billion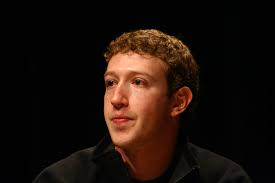 In 2004, while Zuckerberg was a sophomore at Harvard, he and his friends Eduardo Saverin, Dustin Hughes, and Chris Hughes first began developing the social media site Facebook. The site ended up becoming so successful that Zuckerberg dropped out of college to devote more time and energy into developing it. Today, Zuckerberg owns 17% of the Facebook company and has become so wealthy that Business Insider reports that he could effectively live with a salary of $1 a year. 
Like Elon Musk, Zuckerberg has signed the giving pledge, but promises to give away 99% of his wealth over the course of his life. In total, Zuckerberg has donated around $45 billion to charity so far.  He and his wife created the Chan Zuckerberg Initiative, which is aimed towards reforming the education, health, and criminal justice systems, as well as furthering world development. Zuckerberg and Chan have set a goal to donate $3 billion through their Initiative over the course of 10 years.
Larry Page: $89.5 Billion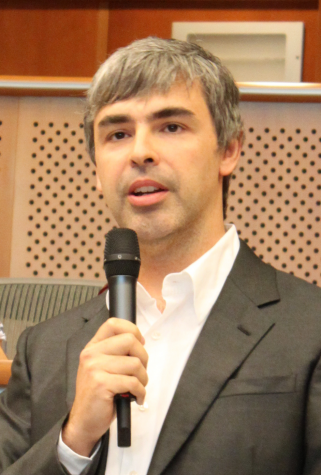 In 1998, Larry Page and his friend Sergey Brin created a site called PageRank, which sorted websites according to how many page links they had. After the success of PageRank, the pair created Google. The site quickly became the world's most popular search engine with over 18 million searches a day. Page started off as the CEO of Google, but switched to president of products in 2001 before resuming his position of CEO later on. 
Larry Page is committed to making a large charitable donation each year around Christmas time, however, he has come under fire because the majority of his donations go to donor advised funds: funds that the donor (Larry Page) has control over. The money usually ends up sitting in these funds for a long time, never actually getting used by charities. 
While all of these billionaires have made charitable donations with their money, the sheer wealth of some of these men is nearly unfathomable. This insurmountable amount of money is best demonstrated by a website by Mkorostoff. With the money he has, Jeff Bezos could effectively pay for healthcare for thousands of families, house every single homeless veteran, and pay for chemo for every single cancer patient. When we put this into perspective, it is difficult to believe a single American truly needs this much money. Jeff Bezos is on track to become the first trillionaire. The average American spending $1 is comparable to Bezos spending $2 million. It is clear these men are not doing enough with their money. One would hope these billionaires would have used their fortune to change the world by now, but unfortunately it looks like they never will.