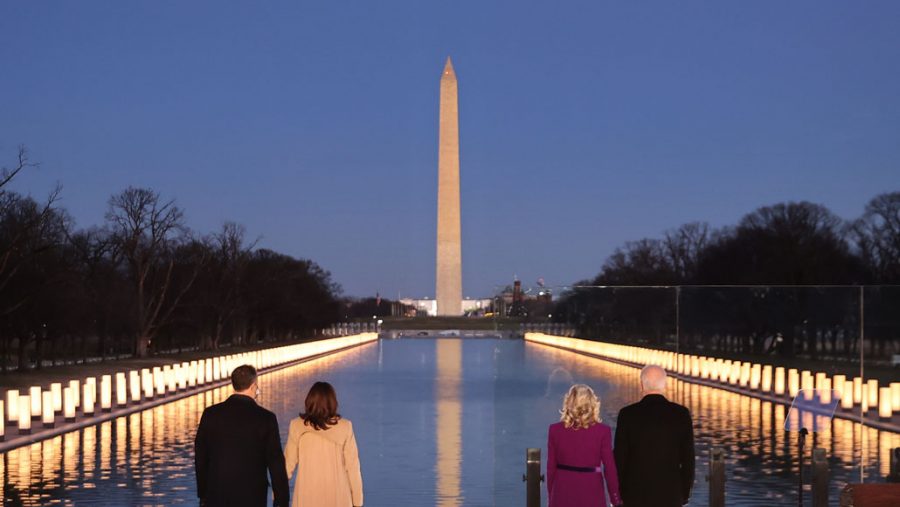 Response to COVID-19
A mask and social distancing mandate was instituted for federal property, as well as airports and other modes of transportation.
He made the first step in rejoining the World Health Organization, which Trump left in his presidency.
Heightened travel restrictions to most of Europe, as well as South Africa and Brazil.
Held a ceremony to remember the victims of COVID-19 after the death toll climbed above 500,000.
Made moves in restructuring federal response to COVID-19, such as:
Bringing back a position that Trump had previously fired, the Directorate for Global Health Security and Biodefense.

Creating a new position called the Response Coordinator, who will update the President on COVID-19 related matters.

Establishing a COVID-19 Pandemic Testing Board that would expand testing nation-wide.

Creating a COVID-19 Health Equity Task Force to ensure that health services are distributed equitably among all people.

Restructured guidance for re-opening schools, often recommending stronger restrictions than Trump.