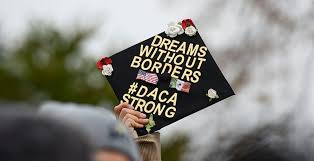 Immigration
Saved the Development, Relief and Education for Alien Minors Act, which will grant permanent status and a path to citizenship for the children affected by the Act, called DREAMers.
Ended the Muslim Travel Ban and restarted visa applications for those countries.
Changed arrest priorities for ICE, making interior immigration enforcement less strict. This means that more attention will be given to those immigrating into the country, and less attention will be given to deporting illegal immigrants already in the country.
Stopped border wall construction. The National Emergency Declaration made by Trump was ended in order to divert money to other needs.
Kept protections for Liberian immigrants within the country. They had previously immigrated due to their country being infested by war. 
Started a task force to reunite families separated on the border.
Required non-US citizens to be counted in the US Census. This will affect federal representation and resources.