Disaster Strikes Again On The 16th Anniversary of Hurricane Katrina
Category 4 Atlantic Hurricane Ida, struck and flooded Louisiana before traveling through northeast states with high wind speeds of 125 mph. The storm hit Aug. 29 which happens to be the 16th anniversary of hurricane Katrina. There were a total of 82 deaths and flooding in many states. 
Officials state that Hurricane Ida may be the strongest hurricane to hit Louisiana in at least 165 years. More than 560,000 citizens of Louisiana were without power, homes were flooded and severely damaged. Hurricane Ida's economic impact reached up to $95 billion, making it the seventh the costliest hurricane since the year 2000. 
Some states such as New York got hit badly by Hurricane Ida resulting in 16 deaths, most of them trapped in their flooded basement apartments. New York City reached 7.19 inches into the fifth day of the storm. As many as 7,000 people were without electricity.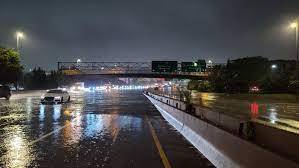 Olathe West student, senior Emily Harter, visited New York recently around the time the hurricane started to die down. 
"I saw a little bit [of flooding] on the freeway, they were vacuuming the water with a big industrial vacuum," Harter said. "I talked to some store owners whose shops were flooded and they said they had to scoop out the water with buckets."
New York City's Department of Education states that 234 of its roughly 1600 public school buildings were affected by the storm, and are reopening soon.
The Wichita Fire Department sent some firefighters to help other fire departments in Louisiana. Chad Winton, captain of the Kansas strike team, got together seven firefighters, including some from Johnson County, and traveled to Houma, Louisiana to help the victims of Hurricane Ida. They are letting the local firefighters get some rest and giving them a chance to get home to their families. 
According to Winton, the firefighters in Louisiana have been working 14-15 days straight, so they thought it would be nice to provide them some relief. The firefighters from Kansas are being recognized and thanked for their kindness.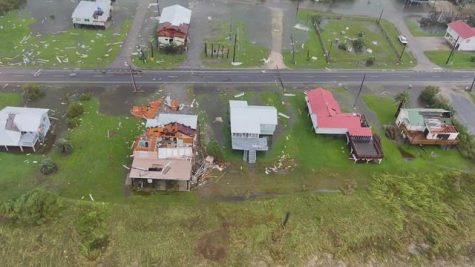 "It's always good to get out and help other communities going through something like this," Winton said to KSN news. 
The recovery from Hurricane Ida has begun. Electricity is slowly coming back but might take as long as the end of the month. President Joe Biden promised Federal aid for Louisiana and advocated for his infrastructure legislation. The U.S. Senate has passed a $1 trillion infrastructure bill that is now moving through the House of Representatives. As for New York, President Biden approved an emergency declaration that will open up additional federal resources.