Nolan Griffin: Brightening Olathe West One Cheer at a Time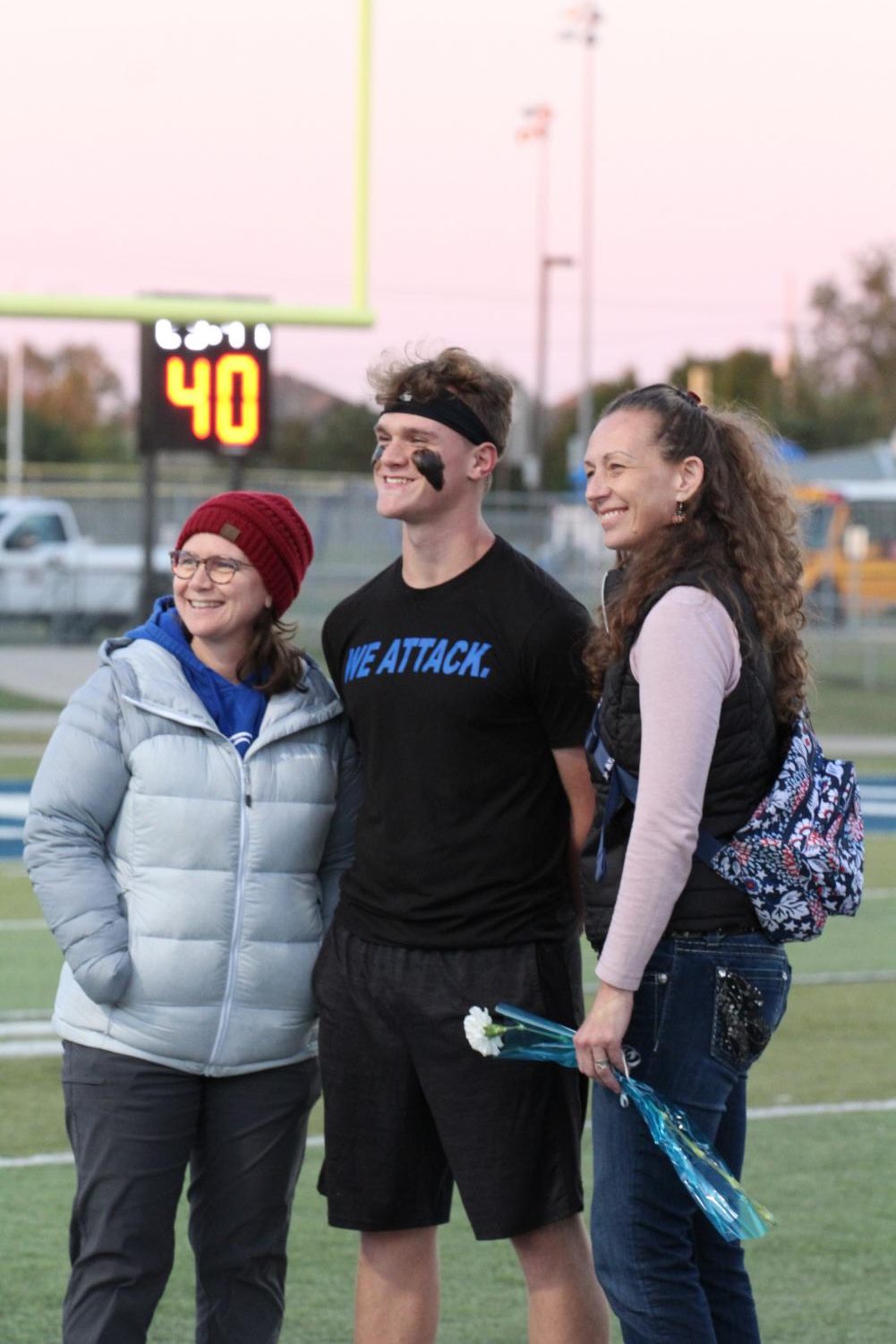 It's Friday night and the lights of the stadium are shining down on the grassy field as students begin filing into the rows of bleachers. You see a student running across the field chanting, "O-W, O-W." You feel a rush of school spirit pour over you.
Nolan Griffin is the unofficial hype-man of Olathe West. Whether he is at a game or just walking around school, he always does it with an undeniable spirit.
"
"My favorite cheer is one that the cheerleaders do, let's get rowdy."
— Nolan Griffin
"It just comes naturally," Griffin said.
Nolan found his calling when he joined OWLS, the Olathe West Leadership Squad that leads chants and spirit days. 
"A friend of mine, Lewie McMullen showed me what they do," Griffin said. "So that kind of helped me be interested in applying."
One of the goals of OWLS is to help promote energy in the student sections at games. Griffin has become a large part of this after joining OWLS. Griffin describes how he feels when he is cheering on the sidelines.
"Spirited, to say the least," Griffin said.  "I feel full of energy and competitiveness."
When he is on the sideline at a football game, Griffin said that he is surprised that he feels competitive because he is usually not a competitive person. 
"I'm not the one playing, but I really want the guys to feel like a part of the family," Griffin said. "Even the guys who aren't playing. I want them to be a part of it too."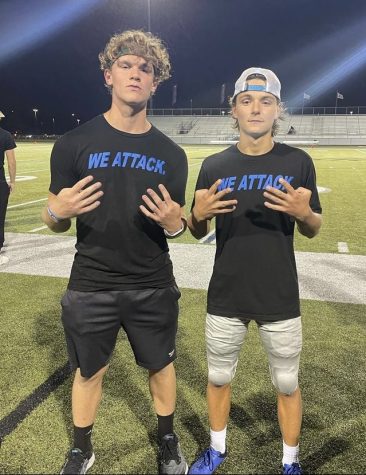 Griffin would like to channel his supportive spirit into his future plans.
"I want to be a teacher or counselor," Griffin said. "My energy can be directed towards influencing kids to learn."
Through OWLS, Griffin was able to find his voice, but he said that he has always had a spirit within him that led him to be the student section leader he is today. 
"I just want to make sure everybody's enjoying themselves [at games]," Griffin said. "Being a part of the student section is being a part of West."