Taylor Swift's Album Break Records Once Again
On Nov. 12, Taylor Swift re-released her second re-recorded album: "Red (Taylor's Version)." Along with the re-recording of the 16 original on the album, Swift has added four deluxe version songs, 10 "from the vault" songs, and a short film for her 10-minute version of "All Too Well." For more information as to why Taylor Swift is re-recording her music, catch up here. 
With the re-recording of "Red," Swift broke many records, such as the biggest Spotify debut by a female artist, which she previously held with her album "Folklore." 
When "Red" first debuted in 2012, it was unable to win a Grammy. However, the re-recorded version would be eligible to win. 
The Original Songs: 
When "Red" first debuted in 2012, it was Swift's first pop album and launched her career as one of the biggest pop stars in the world. The album had hits such as "22," "We Are Never Ever Getting Back Together," and "I Knew You Were Trouble," which topped charts back in 2012 when the album was first released.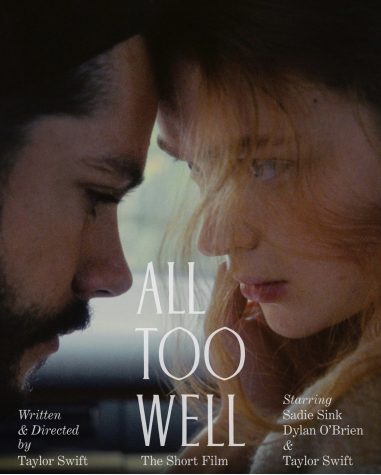 "Red" quickly became a fan-favorite, not with its radio hits, but with lesser-known songs off the album like "All Too Well" and "Holy Ground." Swift took this into consideration when re-recording the album and has sinced released three different versions of "All Too Well" and performed the 10-minute version on SNL on Nov. 13. 
Although the point of the album is not to differ from the original, rather enhance it, Swift's voice in the re-recordings has since matured, giving a much more developed sound. Fans were able to notice the difference in songs like "We Are Never Ever Getting Back Together" and "The Last Time" (feat. Gary Lightbody) where her voice sounds stronger. 
The Vault Songs: 
During Swift's re-recording process, she has released new songs that were originally supposed to be on the album, called 'vault' songs. With "Red," four of the vault songs were already singles or were performed by other musical artists. The rest were songs that were scrapped from the original release that Swift had written back in the early 2010s. 
From the vault, we got four more Taylor Swift pop songs, and six more somber songs, one of which being the long-anticipated "All Too Well (10 Minute Version)." "All Too Well" has been a fan-favorite since 2012, and has since been one of Swift's favorite too, and fans were ecstatic to hear back in August that the 10-minute version would be featured on the album. 
With her vault song, "I Bet You Think About Me", we got a music video directed by Swift's friend Blake Lively.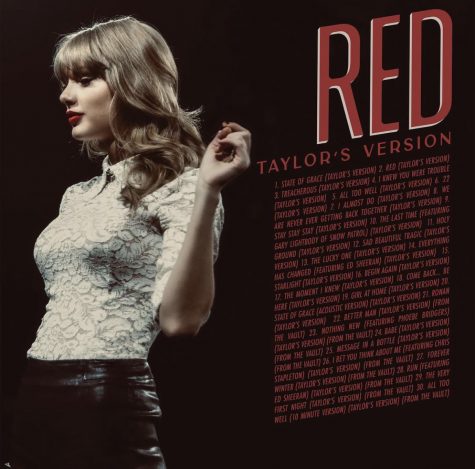 Swift also re-recorded "Better Man" which she originally gave to Big Little Town, and "Babe," a song given to Surgarland and featured Swift. Better Man went on to win a Grammy in 2018, another notch in Swift's belt. 
Swift also released "Forever Winter," a song many believe is about an old friend of Swift's who tragically passed during her Speak Now tour. From the vault, we also get a collaboration song with Phoebe Bridgers called "Nothing New," a song about how Hollywood perceives young female artists and the effects of those pressures. 
A single she released back in 2012 was also released as a vault song on Red called "Ronan." This was a song Swift wrote for a cancer fundraiser back in 2012 about a boy who sadly passed away at a very young age due to cancer. Swift, after reading a blog post about his story, wrote the single and released it separate from the Red album. 
The Deluxe Songs: 
When "Red" was first released, the 'deluxe' version had an extra four songs; "Come Back…Be Here," "Girl At Home," "The Moment I Knew," and "State Of Grace" (Acoustic Version). Most of Swift's albums before 2017 had 'deluxe versions' which include extra songs for the albums. 
For "Red," Swift called it a 'fractured mosaic of feelings that somehow all fit together in the end'. That is certainly the case with the deluxe songs, where Swift sings about a long distance relationship, a boy who is about to cheat on his girlfriend, a boy standing Swift up on her 21st birthday and about her first love. 
Overall: 
Musically and lyrically, Red was an album worth topping charts. It shows mosaic brokenhearted lyrics mixed with Swift's love of pop, upbeat music. The album is one definitely worth a listen, but you'll want to make sure you have a box of tissues beside you.