Best and Worst Celebrity Baby Names of the 21st Century (So Far)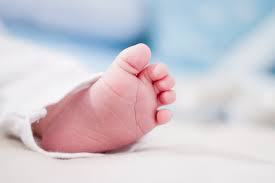 We all know celebrities love to stand out, but how far will they go to do that? Many decide to name their kids unique names and we've seen a lot of interesting names ranging from animals all the way to home decor items. Here, I have compiled a list of favorite and least favorite celebrity baby names of the 21st century. 
Best Celebrity Baby Names 
Willow Sage and Jameson Moon
Pink and her husband Cary Hart chose the perfect combination of typical and atypical names for their two kids. The relationship of nature themes was also a cute addition to the pair. 
Zuma, Kingston, Apollo
Another punk rock favorite, Gwen Stefani, along with former husband Gavin Rossdale chose some unique names for their three kids. We don't usually see a lot of names start with Z, and it's cool to see a name like Zuma. Kingston is a fairly traditional name, but it is still a fun punk rock name to go along with Gwen Stefani's punk rock vibe. Apollo is my favorite of the trio. I love the ties to Greek mythology and this is not a name I have seen commonly used before. 
Arlo Day
Daughter of Leighton Meester and Adam Brody, was dubbed the name Arlo Day, a simple but sweet name that reminds me of a 1950's diner. 
Cosmo 
Colin Jost and Scarlett Johansson welcomed their baby boy in 2021 and the couple seemed to go along with the space theme that celebrities love with the name, Cosmo. The name is just the right amount of interesting without being too out there, and I think it ties to Johansson's Marvel roots nicely. 
Birdie Leigh 
Marc Silverstein and Busy Philipps went a more traditional route with their daughter, Birdie Leigh. The name sounds like it could be in a song by the Beatles played on a jukebox in a diner. 
This is one of my favorites because it is classic but not boring. 
Blue Ivy
OK, I am not just saying this because I am a huge Beyonce fan, but Blue Ivy is another one of my favorites on this list. Beyonce and Jay-Z's daughters' name put the image of a serene, green rain forest in my mind. 
Stormi
Kylie Jenner and Travis Scott's mystery baby has one of the coolest names out there. Even though it now reminds me of the TikTok sound of Kylie cooing, "Stormi baby," I still love the sound of the name and I think it fits Kylie and Travis's cool style. 
 Worst Celebrity Baby Names
Apple
Starting off with one of the most bizarre names is Chris Martin and Gwyneth Paltrow's daughter, Apple. In theory, this name isn't that bad, but I don't know if I would always want to be associated with a subpar fruit. 
Wolf
Kylie Jenner and Travis Scott started off strong with their first baby but then went downhill from there. The name makes me imagine the baby sprouting fur and fangs any second now. It's definitely not the worst name out there, but definitely one of the oddest. Kylie and Travis even had doubts because at the end of March the couple announced they are changing the name stating, "We just didn't feel like it was him."
Moroccan
Why would Nick Cannon and Mariah Carey choose to name their baby after an ethnicity? The name is confusing and unnatural. Imagine saying, "Moroccan get over here!" You would definitely get some stares at the park. 
Delta
This name actually almost made it on the favorite names list for me, but then I thought of all the things it reminds me of. Kristin Bell and Dax Shepard's kids name reminds of firstly the airline and secondly the COVID variant. Although I cannot blame them for COVID being a thing after Delta was born, but c'mon guys haven't you ever flown commercial?
Pilot Inspektor
Keeping up the aviation theme, we have Jason Lee and Beth Riesgraf's son. This name is just simply bizarre and the spelling of 'Inspektor' really threw me off with this one. 
Kal-El 
Nicolas Cage and Alice Kim decided to name their baby after Superman's birth name Kal-El which I think is the farthest I've ever seen a superhero fanatic go for the fandom. But what do I know? Maybe he'll grow up and play Clark Kent one day. 
X Æ A-Xii 
Last but not least, we have Elon Musk and Grimes first baby X Æ A-Xii. The name is number one extremely hard to pronounce and write out, and number two, did not even work for the birth certificate so they had to switch out syllables to make it work. The name is otherworldly, but I guess that matches Musk and Grimes's style.