Olathe West Dance Team Celebrates Season at Annual Spring Show
On Saturday, April 2nd the dance team held their annual spring show where they celebrated their season with a series of performances in various styles. The event differs from the team's usual performances at games and assemblies by giving the dancers the chance to show off their skills at different styles of dance.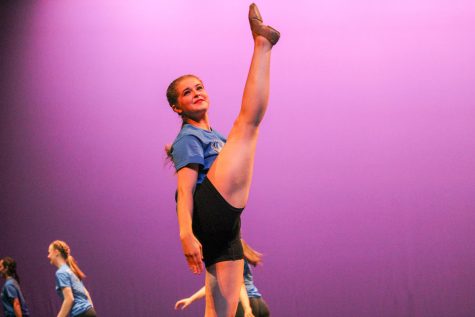 "A lot of our other performances are either at games where we do one routine for the student section, or it's a competition where we do our routines to be scored," Senior Evelyn May said. "This is more like your classic studio, dance recital kind of thing, where you do several routines for an audience."
Another feature of Spring Show is the class dances, where each class gets to choreograph and perform a dance together. Junior Gabby LeDou explains why this part of the Spring Show is her favorite. 
"My favorite part was definitely doing my duet with the other junior [Ellie Hoff]," LeDou said. "It was a lot of fun to be able to perform that." 
The team works everyday for the show starting after competition season. This year, the team made a few tweaks to the time frame.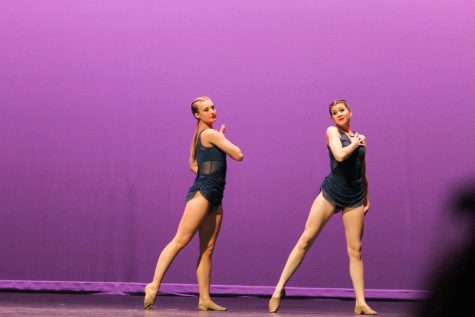 "The last few years we've started after our regional competitions are done," May said. "But this year since we had nationals in March, we didn't get to start until after nationals was done because we were so focused on getting ready for that." 
Despite the shortened schedule for preparation the team was still able to have a celebratory ending to their season. For seniors, this was a time for reflection and recollection. 
"It's honestly crazy," May said. "I don't think it's set in yet. It's crazy to think that that was my last time dancing with that team."