DECA Makes History as First Group From Olathe West to Travel to National Competition
Last week, the Olathe West DECA team traveled to Atlanta, Georgia to compete in the national competition. The team of five took tests, completed roleplays and presented projects during their three day trip. 
Sophomore Tayton Roberts describes how she first got started with DECA.
"During the pandemic I had found their Twitter, and I've always wanted to go into business," Roberts said. "Then this year I had Mr. Nill's class and he said, 'we're starting up a DECA program again,' and I just knew it was something I definitely wanted to do." 
During the week-long competition the group has to work to pass tests and do roleplays. Roberts explains what the test portion of the competition looked like. 
"It's a hundred question quiz about a whole bunch of different types, there's marketing, finance, hospitality, tourism, and business." Roberts said. 
The team works together before the competition to prepare for the roleplays and tests they have to complete. Sophomore Gabby Clinkinbeard explains what she and her team do to prepare for the competition. 
"We do a lot of Quizlet studying to brush up on business terms," Clinkinbeard said. "You have to use a lot of buzzwords during your roleplay, but other than that, we just make sure we have an understanding of how to talk to each other and with the judge." 
Another challenge the group faced at the competition is roleplays. Each person is given a made up business related prompt where they have a set amount of time to prepare a presentation for judges.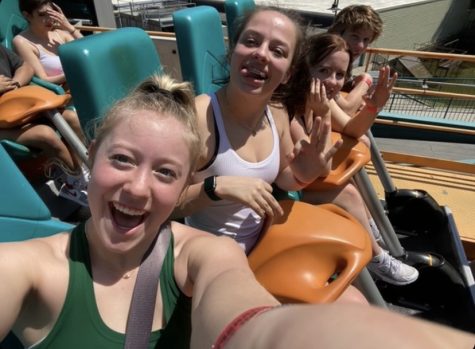 "At nationals I was an employee at a parks and rec for a city," Roberts said. "Then the judge was my boss and I had to explain a social media advertisement to get coaches for our soccer team. I had two minutes to prep and 10 minutes to talk."
The team almost did not have the opportunity to compete at Nationals but at the last minute they punched their tickets to Atlanta. 
"It was so exciting," Clinkinbeard said. "Initially we didn't actually qualify, but people dropped out. So we got invited, which was really exciting because we thought we weren't going to get to go." 
Along with the opportunity to compete the group also got the chance to explore Atlanta and even made a trip to Six Flags and the Georgia Aquarium. 
"We had a small group this year so it was really fun getting close with everyone," Roberts said.