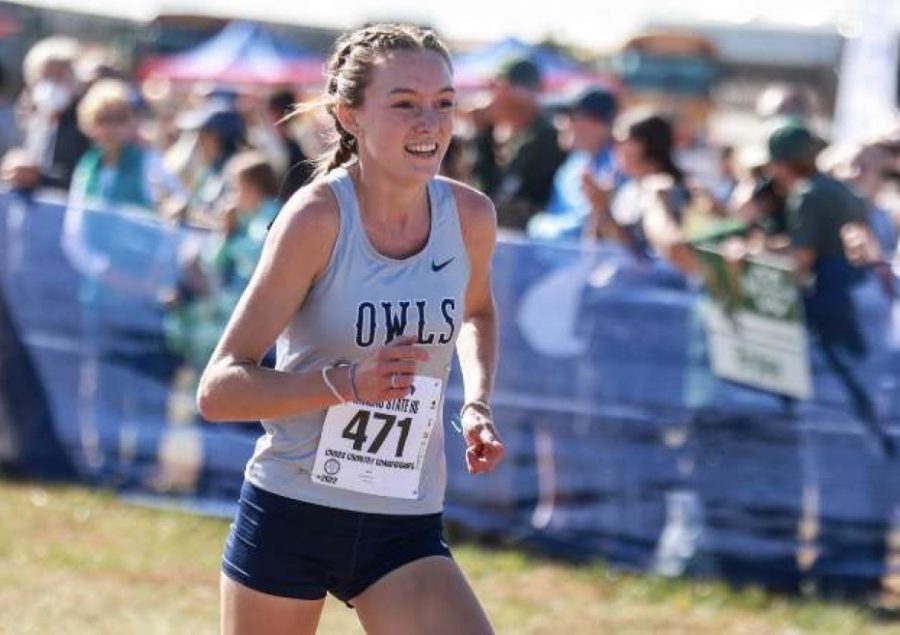 Charis Robinson – Cross Country
"My entire running career started when I was in kindergarten. I always loved the feeling of passing the boys in practice and then dominating girls during meets. I started doing fun local 5Ks in third grade when I moved to Olathe and loved earning the medals. When I went to middle school I didn't really take running seriously, I wore strange socks, put on my shoes and ran. Aubree Blackman was my ARCH NEMESIS! (Just kidding) She always has pushed me to be better and still does.
I started running with the OW XC team when I was an eighth grader over the summer. My brother ran West and I got to see and meet the girls on the team and It was so much fun. When I actually got to high school, those girls have become my literal best friends and sisters. Every year we push ourselves to be better than we were before. The state gets faster, and so do we. Kansas running has evolved so much and our team has been a pivotal factor in that movement and will continue to be even after I graduate. Not many teams get to say they have won a State championship and I get to say I've won three in a row.
COVID year didn't stop us runners from being away from each other, from competing for one another, and winning. Track has been the hardest part to maneuver for me. From not having a freshman year season, to getting second place at State the next. I have been a part of the 4×800 state record, have been able to compete and medal individually at the state meet, and win and lose  with my teammates. We don't lose, rather, we don't hit our own personal goals which upsets us.
These four years have flown by. It's cliche, but it's true. Every memory will be cherished as I graduate. I have committed to run at University of Nebraska-Kearney and study Pre Dental Hygiene. But even from that five hour drive, I will always stay updated on the legacy of Olathe West cross country and continue to love each and every athlete on the team that comes after me. Running has and always will be a part of my life no matter what I do and no matter where I end up."