Students Create Podcasts for a Chance to Receive a National Scholarship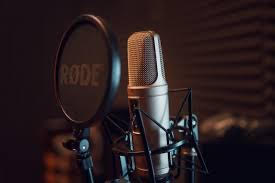 Did you know that you can get a scholarship if you speak into a microphone and preach about one of your interests?
William Schowalter's AP Lang classes are creating a podcast to enhance their argumentative writing skills by creating a podcast that has to argue whatever topic the students want. 
Some of the topics include the pink tax, law enforcement training, mental health and overall politics.
Some students chose their topics out of a desire to learn more about these subjects.
"I have seen it [mental health] a lot of others and around them," Junior Tristen Carren said. "So I kind of wanted to dig deeper into it."
Likewise, other students wanted to bring social justice to some issues they see in their society.
"We thought it [a podcast addressing gun violence] would be a very interesting idea, especially with what happened at Olathe East last year," junior Aubrey May said. "We just think it's a very hot topic right now that needs to be addressed."
Every student's topic is exceedingly diverse from others. But what each topic has in common is the students' ability to write about something important to them and hopefully, that feeling can reach others.
Junior Megan Ullrich used her podcast to explore the racial gender stereotype and the sexualization of it.
"I think it's important when I hear my friend's stories," said Megan Ullrich. "To be able to share with the world that, 'Hey, this isn't OK because you're hurting people who are close to me.'"
If you would also like to share a story as well, check out this URL.
https://www.npr.org/2022/12/14/1141665744/student-podcast-challenge-contest-npr-2023