Olathe West Baseball Season Preview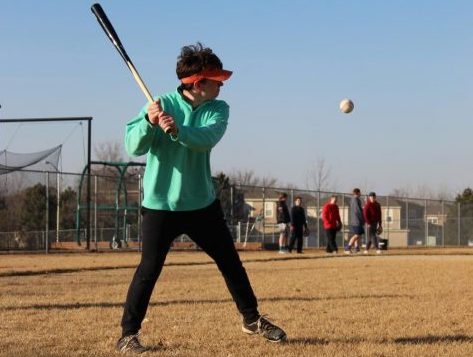 February 23, 2018
Filed under Sports
Hang on for a minute...we're trying to find some more stories you might like.
With a new school, comes new opportunities in sports, classes, clubs, and friends.  Students will still have plenty of opportunities to attend school sporting events. With winter sports coming to an end, spring sports are just around the corner. 
The Olathe West baseball team will hold tryouts on Feb. 26-29 to look for the best suited ball players to bring a good name to West. When asked about his expectations for this season, Head Coach Rick Sabbath said the team he builds will be a group of hard workers.
"We are going to establish a great culture, work really hard, and get better every day. If we can do that, we will have a good season," Coach Sabath said.
Hard Work was a top priority on Coach Sabath's list. After school on Tuesdays and Thursdays, baseball conditioning takes place in the weight room. That has been going strong since Labor Day weekend. Every Wednesday and Sunday, the coaches host pitching and hitting practices for those who want extra work. Those things alone put together a team that works hard, and gets better every day. But how do you build that culture?
Coach Sabath said that the culture will be built by the hard working team he hopes to build.
"The culture will be built by the kids working hard, being coachable, and doing the right thing in class and on the field," Coach Sabath said.
The expectations aren't necessarily high, but they are set. A first year school is responsible for setting the tone of the schools success for years to come. When asked if all the preparations the team has done could put West ahead of all the other schools, Coach Sabath said he hopes it does.
"A goal of our program is to work really hard. I think that has put us ahead strength wise and hopefully speed and agility too. With us being a new school we will have a lot of younger players. So I hope the work will be a good equalizer," Coach Sabath said.
Olathe West basketball, volleyball and other sports have fared well in their first seasons with the new school. Will baseball keep up the success?