KU's Win Through the Eyes of Owls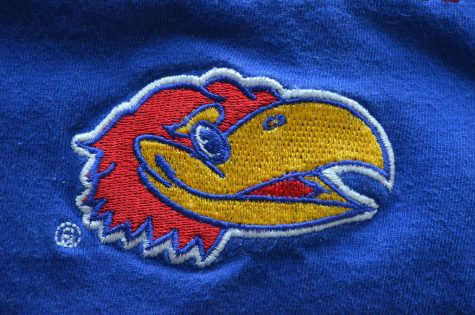 On April 4, the Kansas Jayhawks faced off in the NCAA Championship against the North Carolina Tar Heels to win the title of NCAA Champions. A chance they hadn't had since 2008, when they won the title against Memphis. 
At halftime things looked grim, they were down 15 and the win was at stake. But a surprising comeback after halftime later dubbed, "the single-largest comeback in the history of the national championship game" took them from being down fifteen, to becoming the NCAA Champions of 2022 by three points.
KU fans began their celebrations after a missed shot by North Carolina in the last few seconds ended their hopes of going into overtime and beating the Jayhawks. 
The Kansas City Star posted a video of fans flooding Massachusetts street, a popular street in Lawrence, storming out of the bars and waving flags. Soon, a big crowd formed to celebrate the win. 
Most fans were watching at home, from a bar or in Allen Fieldhouse, but some were actually at the game at Caesars Superdome in New Orleans.
And one of those fans was senior Ari Robinson. 
"I've had a deal with my Dad since 2011," Robinson said. "Anytime KU makes it to the Final Four we get to go." 
The game began with KU ahead 7-0.
"It's not very often you see KU start off with a lead," Robinson said.
However by halftime it changed to 40-25.
"I had a little bit of hope," Robinson said. "But I also thought it was over."
During their comeback towards the end, the Jayhawks went for a move to secure the win, but made a critical mistake when a player stepped out of bounds. At that point the game could've gone either way.
"I saw them coming back all the way," Robinson said. "I knew if they started to come back they would finish it."
Once the shot made by North Carolina missed, everyone knew Kansas had won the championship.
"I was scared," Robinson said. "But then I was really excited when I saw the ball miss. I was at a really weird angle so it looked like it went in."
The celebrations brought fireworks in neighborhoods in Olathe, many celebrating the win for their team. 
The win also circulated throughout conversations at West the following day, many students and teachers conversing about the game.
"Not a lot of people get to go do that," Robinson said. "Especially when they win a championship." 
However, Robinson wasn't the only owl involved in the celebrations.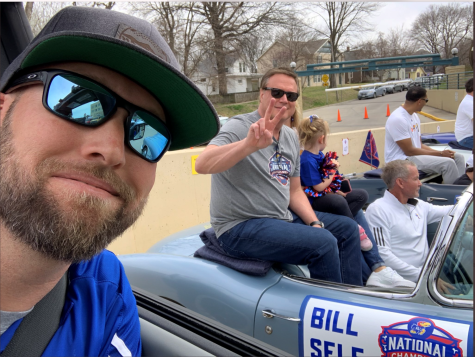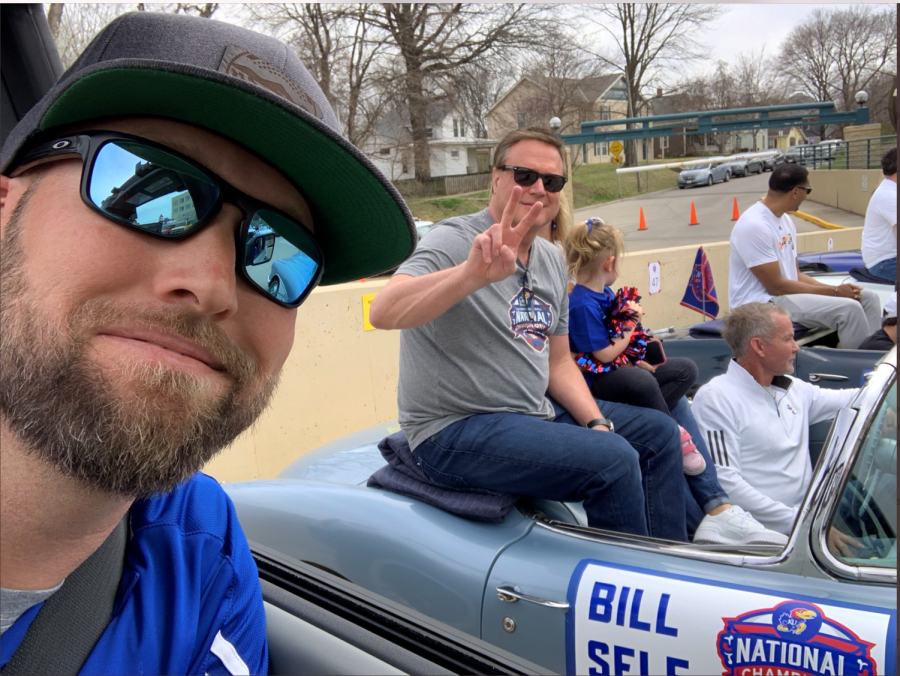 Staff member Andrew Weber played an important role in the parade held after the win.
Weber posted a photo to Twitter on Apr. 10 with the caption, "Out for a Sunday drive."
"One of my best friends from high school that I'm still friends with owns Olathe Ford," Weber said. "There were obviously vehicles provided by local dealerships in the parade, and my friend asked if I wanted to drive his bronco in the parade."
The parade was held on Massachusetts street, and one of the photos posted by Weber shows him driving next to KU coach Bill Self in the parade of people.
"It was way cooler than I thought," Weber said. "I didn't know who would be in my vehicle, but we were parked right next to Bill Self and it was cool to talk to him for a little bit and talk to some of the players. It was fun to watch those guys have so much fun." 
The parade was filled with dedicated fans, excited and energized to celebrate the win.
"It was loud, everyone was super excited," Weber said. "They were throwing stuff into the car for an autograph and I got hit in the face with a shoe, that sucked."
Those who got to go were able to witness a game that made history, a parade that blew up Lawrence, all for the year when Kansas came back and took the title of NCAA Champions in 2022.