Opinion: Gun Violence Sparks Concerns at School
Staff writers Jacob Keenan and Jack Miller share their opinion about how Olathe West will handle school safety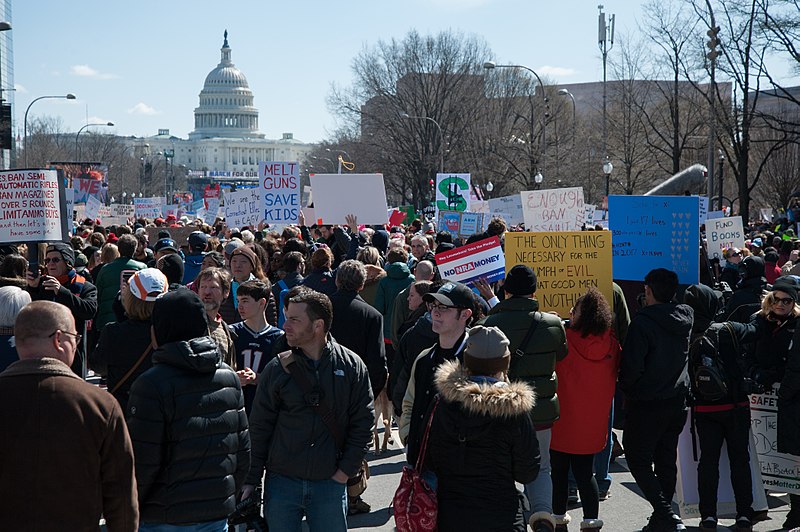 Jacob Keenan and Jack Miller
March 27, 2018
All students are taught that a school is a safe place for them to learn. Yet many students feel unsafe and even scared to go to class.
As students of Olathe West, we are taught that we have nothing to worry about regarding safety. In the case of an active shooter, we are taught to follow the acronym (ALICE) Alert, Lockdown, Inform, Counter, Evacuate. However, we personally believe many of these options cannot be carried out properly at Olathe West because of the design of the building.
Olathe West is the newest high school in Olathe and by far the most modern. However, we believe that the school being so modern creates safety issues. Olathe West, for example, has several windows, yet no curtains which would benefit lockdown procedures by eliminating the visibility the intruder would have. There are blended learning labs on both the second and third floor with no doors. This makes locking down nearly impossible. With windows in almost every room and some rooms not having doors, there is no place to hide immediately. With the amount of open space and windows in this school, evacuation also becomes a risk as you are able to see students from across the school on a different floor.
Additionally, Olathe West teachers are not given a specific room to call their own. Therefore, there are fewer items in a room. Most consist of a pencil sharpener, chairs, tables, and whiteboards. It is hard enough to counter someone with a gun, but with the limited objects in Olathe West classrooms, we believe it is impossible.
We believe that these issues are a simple fix that the school has not yet taken. With the number of windows in the school, it is nearly impossible to hide. If all of the windows had curtains it would allow people to take better shelter. This also wouldn't take away from the architecture the school has. We would be easily able to close them and keep them open as needed.
Blended learning labs are probably the most unsafe places to be in at Olathe West, in our opinion. There aren't many classrooms near them and most of the classrooms have an all-glass wall. If each of the blended learning labs had a large metal garage door like the ones near the event entrance at the school, it would make the building feel much safer for both staff and students.
Though students are not physically able to make these changes, they do have the power to voice their opinions and fight for what they believe in. Students across the nation have chosen to voice their beliefs by participating in school walkouts.
Students walking out of school as a form of protest grew after the Parkland Florida school shooting that occurred on Feb. 14. People around the world watched the news in horror as 17 members of Marjory Stoneman Douglas High School were pronounced dead. This school shooting, in particular, sparked a national discussion of gun laws.
Students are walking out of schools around the country to show their voice matters and that we, as students, need to take action now. This past Saturday, Mar. 24, people of all ages participated in the "March for Our Lives" and voiced their concerns regarding gun laws and school safety. Though the main march was held in Washington, D.C. many other marches were also held across the country. There are more student walkouts and marches to come.
Olathe Public Schools will be participating in a school walkout on April 20 at 10 a.m. Students will be walking out of school to remember the tragic events that occurred at Columbine High School 19 years ago and call attention to the recent tragedies. Students will stand up for what they believe in and voice their opinions. More information on the walkout is to come.