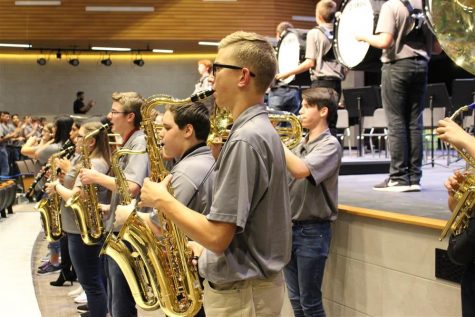 October 29, 2017

Filed under Arts & Entertainment
Olathe West Band performed their first fall concert on Oct. 24. With weeks of preparation put into the concert, the outcome of the concert was phenomenal. Concert, jazz, symphonic, and marching band performed many different pieces of music.  The concert started at 7:00 pm and was held in the auditorium. "It's a beautiful space, and it sounds wonderfu...
Jack Miller and Hannah Snakenberg

October 28, 2017

Filed under Arts & Entertainment
The Fall Orchestra Concert was on Thursday, October 26. There were performances by the freshman, concert, and chamber orchestra. Students practiced in and out of class to prepare for the concert.  "We do in-class rehearsals every single day and then you take your instrument home whenever and practice by yourself," said sophomore Oli...