Olathe Schools on Virtual Learning: Concerns and Challenges Being Faced By Students and Parents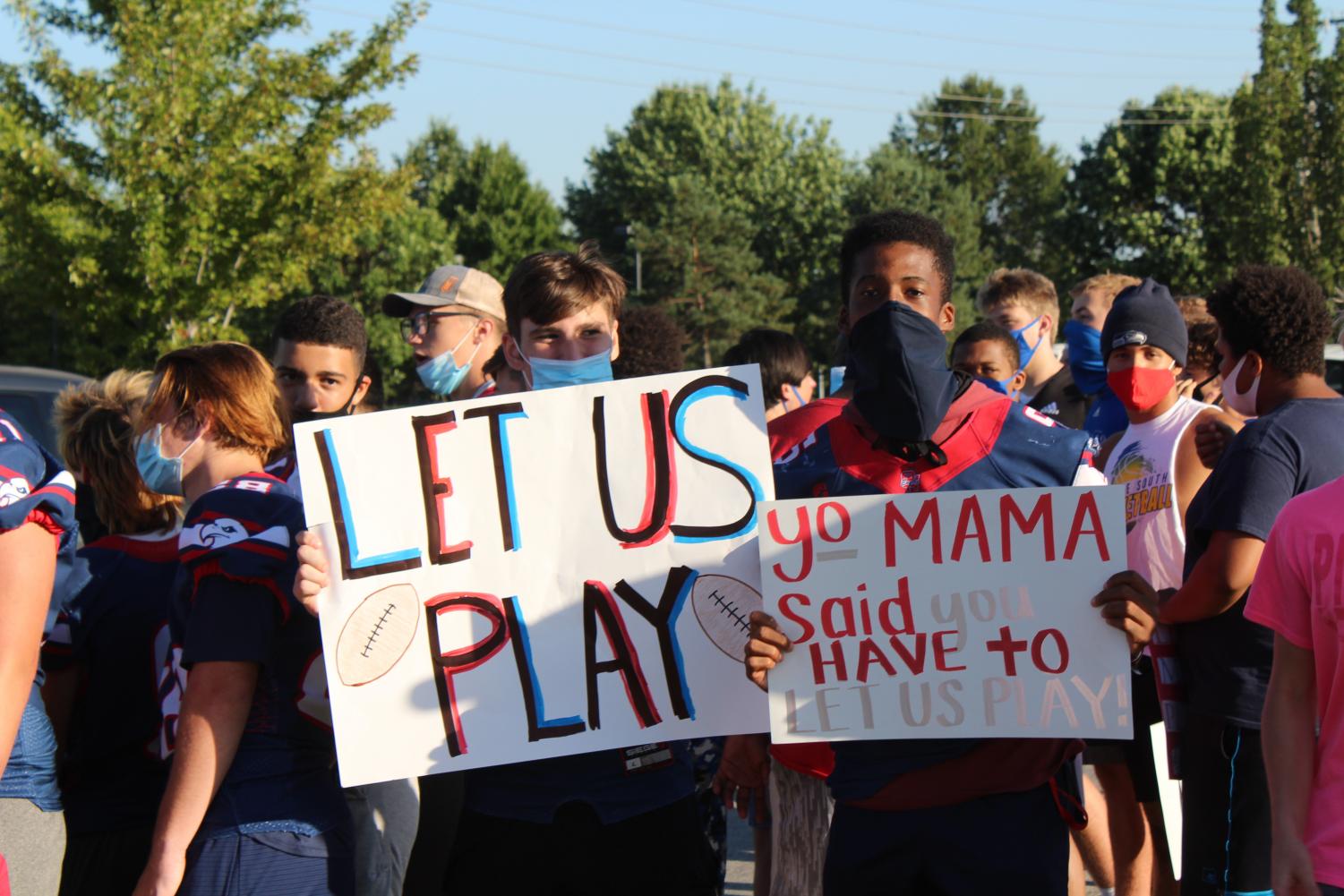 As districts all across Johnson County decide to start their already delayed school year online, this brings up many questions among parents and students.
Parents and students have the option of choosing whether or not they want to do in-person or online learning. Many decided they wanted to take the route of in-person learning for the fall semester. Olathe school district presented the reopening criteria on Aug. 6, and on Aug. 19 announced the district would be starting the first month of school in the red zone, which means middle and high school students are remote and elementary is hybrid. The situation will be evaluated again on Sept. 22.  
Additionally, the Olathe Board of Education had a meeting Sept. 3 to discuss how fall sports proceed.
Sports
"
"I'm just trying to have a season. It's my junior year. It's big for recruiting. I need to have a good year."
— Olathe North junior Alexavier King
Some districts in Kansas have already canceled their fall seasons, which is making other districts in the area make a choice whether or not to carry on with the fall seasons and until recently, Olathe School District was undecided.
"I'm just trying to have a season," Olathe North junior Alexavier King said. "It's my junior year. It's big for recruiting. I need to have a good year."
At the board meeting that took place this past Thursday, the district decided to continue with fall sports while in the red zone. However, athletes of high-risk sports must stay online for the duration of the season, sign a waiver, and quarantine for two weeks after the season is over and/or test negative for COVID-19.
Online concerns
Many parents are concerned about their children's mental health in an online learning environment due to a lack of socialization and face-to-face time with teachers. Parents, especially those with younger children, are worried about their child's mental health.
"I don't think kids will get the social and emotional development they need," Olathe parent Raina Newth said. "I work in an elementary school and I feel very strongly that I need to be able to see my kids for them to make progress."
Along with parents, students are concerned too with the different learning environment taking place this year. Many who chose in person are wanting to be able to see their friends and teachers at school every day. 
Some students also learn best with visual and hands-on learning, and are concerned with how this will translate online.
"If we don't have someone there that can teach us personally, that would always be easier to keep grades up," Olathe West sophomore Ella Weber said.
Internet
It does not stop there either. Starting online for some students may cause added stress if their internet is unreliable or unavailable. The Olathe School District has set up a Help Desk Line for parents and students to call with any concerns. Help Desk Number: 913.780.8058.