Winning Games
Hang on for a minute...we're trying to find some more stories you might like.
Wii Play:
H: Wii Play was more challenging and you get to be a lot more competitive. Even though there are fewer game options, the gameplay will always be kinda different and the tank game is always a good way to spend 4 hours.
D: I thought Wii Play was cool, but there are only like 10 games to play. I wish there were more game options and collaboration options so you could play with your friends online! Overall it was really fun playing.
Fun: 8
Stamina: max an hour
Flexibility: only 2 people can play
Replay: 6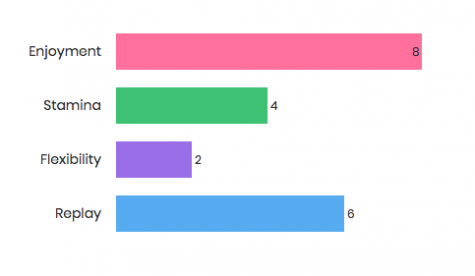 Fortnite: 
H + D: It's a pretty difficult game. You have to focus on getting supplies while also looking out for other players. I think it's only fun when you play in teams with your friends rather than by yourself or with random people. It was stressful when people got near us and we couldn't figure out how to aim, shoot, and build at the same time, but we got to the top four so it was well worth it!
Fun: 7
Stamina: max an hour
Flexibility: a group of 4 people
Replay: 6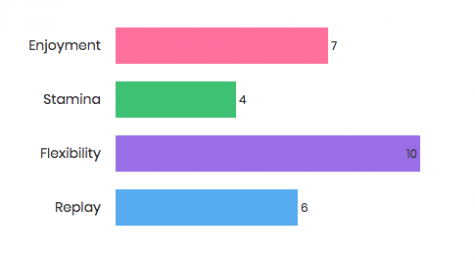 2048:
D: 2048 is a really easy and fun game. It does get a little challenging sometimes when you are stuck in a certain position and you can't get out. In my opinion, I think it should be played as a competition between friends and see who gets the higher score!
H: I love 2048 because it's challenging but not so challenging that it makes you want to give up. At the same time, it's not so easy that it gets boring after a few minutes. It was great to replay this game for the first time in months!
Fun: 9
Stamina: max 45 minutes (in one given time)
Flexibility: 1
Replay: 4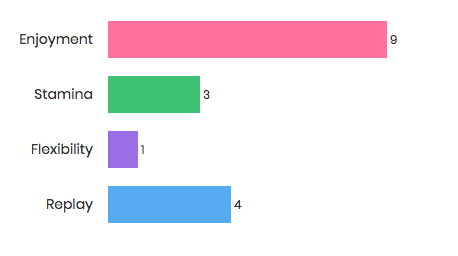 Geometry Dash: 
H: Geometry dash is a fun game if you're not doing anything. Some levels take a lot of concentration and focus and others don't and it's cool unlocking different levels. It's extremely easy to get irritated at the game.
D: Geometry dash is exciting until you keep dying as the levels get harder. The music during the gameplay gets pretty intense. I wouldn't recommend this game for rage gamers.
Fun: 5
Stamina: 10 minutes
Flexibility: 1
Replay: 7