Losing Games
Hang on for a minute...we're trying to find some more stories you might like.
Wii Party:
H: Wii Party has an overwhelming amount of options and while it is pretty fun, it gets kinda boring really fast. It's less competitive because the games aren't as difficult as Wii Play, but its a lot better for playing with more people and with more options.
D: Wii Party was pretty fun, and it gave you a lot of different options to play with! I like that you can play with your friends, and solo if you wanted to. The game is really fun with more people rather than just two; highly recommend during parties.
Fun: 8
Stamina: 1 hour 30 min
Flexibility: up to 4 people
Replay: 8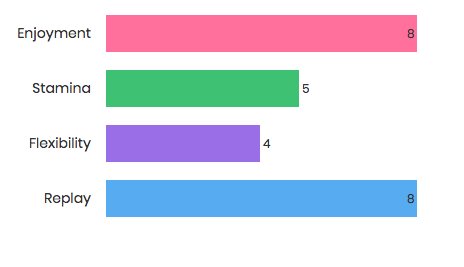 Minecraft:
D: Hunger Games Minecraft isn't fun when you're playing by yourself — it's better playing as a team with friends or family. Overall, it is a great game, but I would prefer to play it with other people than solo. Also, I don't recommend playing in hardcore mode, let's just say it was a fierce battle against a skeleton.
H: Minecraft was an overall a bad experience for me. I felt like I was going to sleep while playing. I don't know if I just didn't get the point of it or if I was playing it wrong. Also, the server was really laggy and I kept dying.
Fun: 6
Stamina: 35 min
Flexibility: solo or as many people as you want
Replay: 4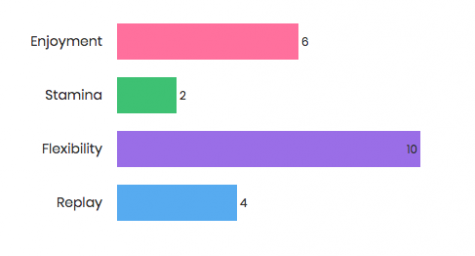 Tetris:
D: Tetris is a fun mini-game to play in free time, but it probably isn't a game to play all the time. It's great for killing time, but I wouldn't play it every single day for the rest of my life.
H: I don't remember Tetris being such a difficult game to play. After a few times, I got the hang of it but it was kinda confusing. We were playing in an app instead of on an actual Tetris player though.
Fun: 6
Stamina: 25 min
Flexibility: 1
Replay: 3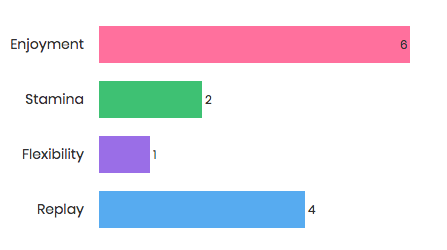 Temple Run:
D: I really liked Temple Run, it is a really fun and entertaining game to play especially when you are trying to beat your high score. I would definitely continue to play this game and challenge some other people!
H: Honestly, I prefer subway surfers. It's exactly like that. It was fun and it was easy to beat high scores. It wasn't as aggravating as geometry dash but it was still fun and competition.
Fun: 6
Stamina: max an hour (one sitting)
Flexibility: 1, but can challenge as many people
Replay: 4